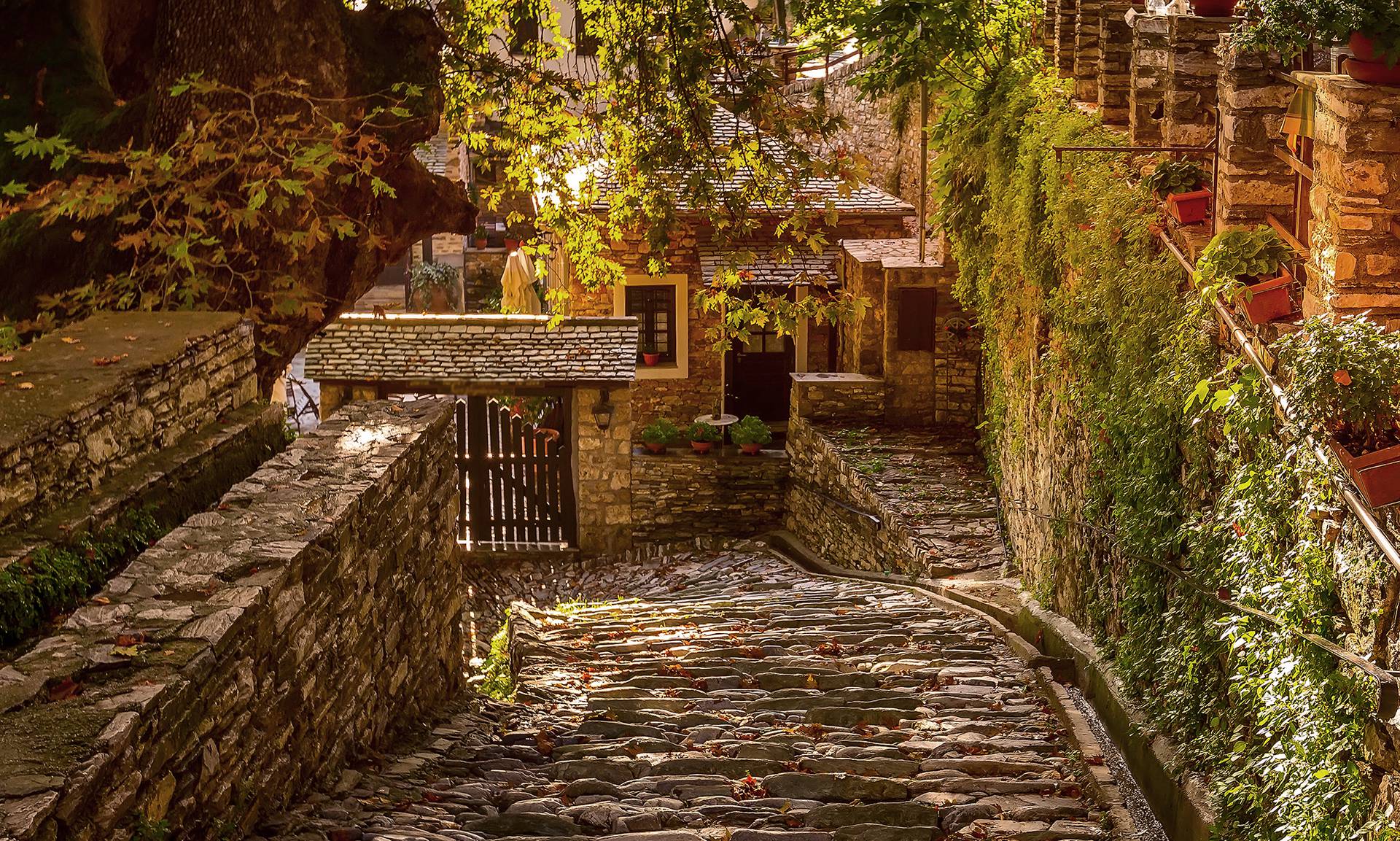 Lesser traveled roads: The real Northern Greece
Thessaloniki, Ioannina, Pilio, Meteora & the Pindos Mountains
Carbon
Neutral

We have offset the CO

2

footprint of this trip to mitigate the impact on the environment

Learn more
Discover the treasures of Northern Greece on this journey from magical Delphi to the cliff-top monasteries of Meteora, the traditional villages of Pindos mountains and the ancient cities of of Alexander the Great.
From Thessaloniki, Greece's second city, you'll travel to undiscovered Thrace and the myth-filled Mount Pelion, all while enjoying stunning scenery and visiting traditional villages and lively regional capitals. You'll explore an area whose history has produced conquerors and heroes but whose warm and friendly people will share myths and legends of their own.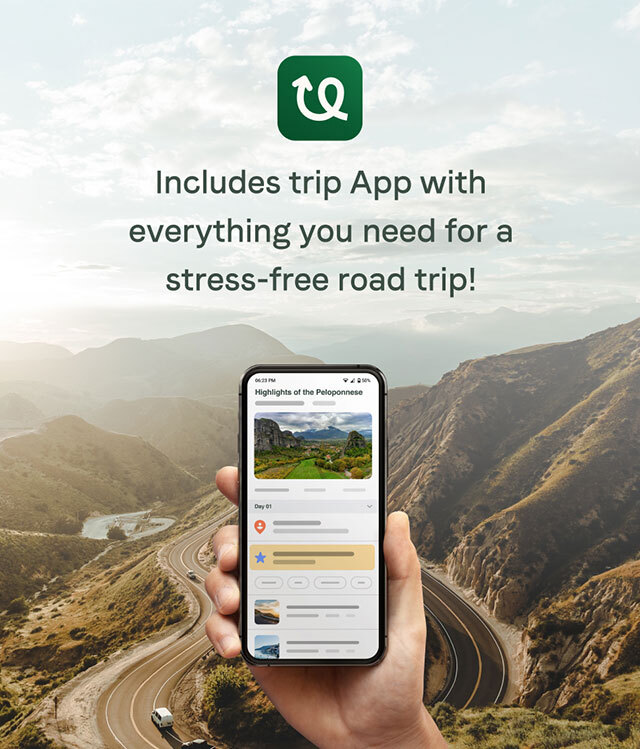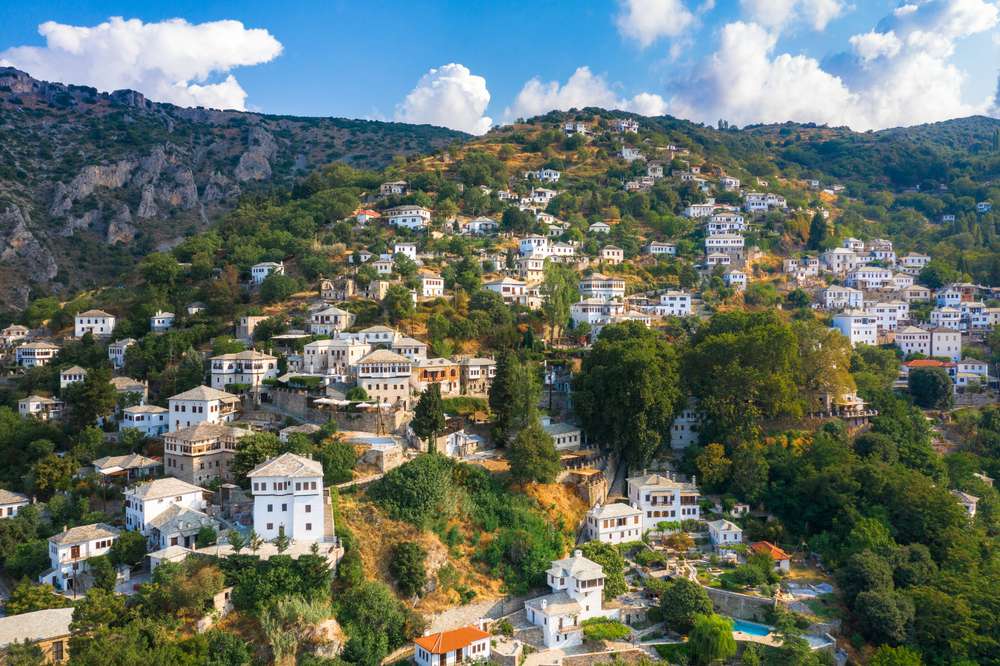 Makrinitsa, Pelion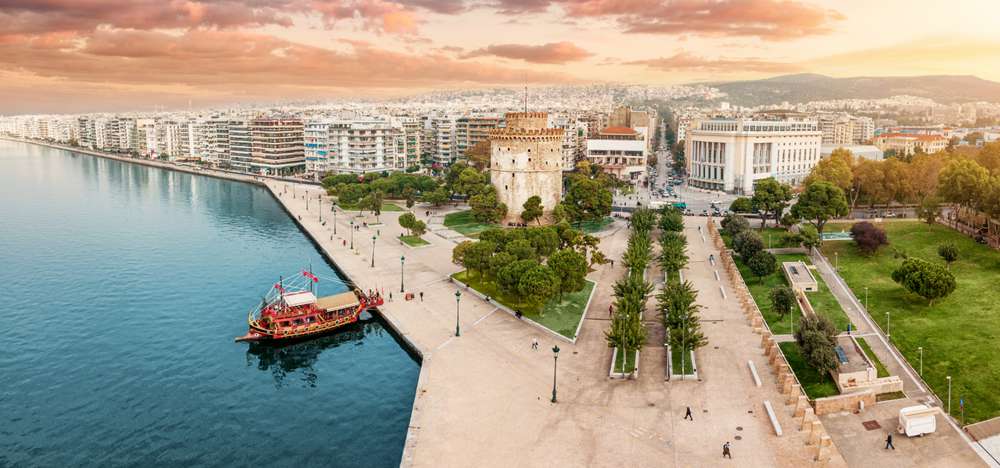 Thessaloniki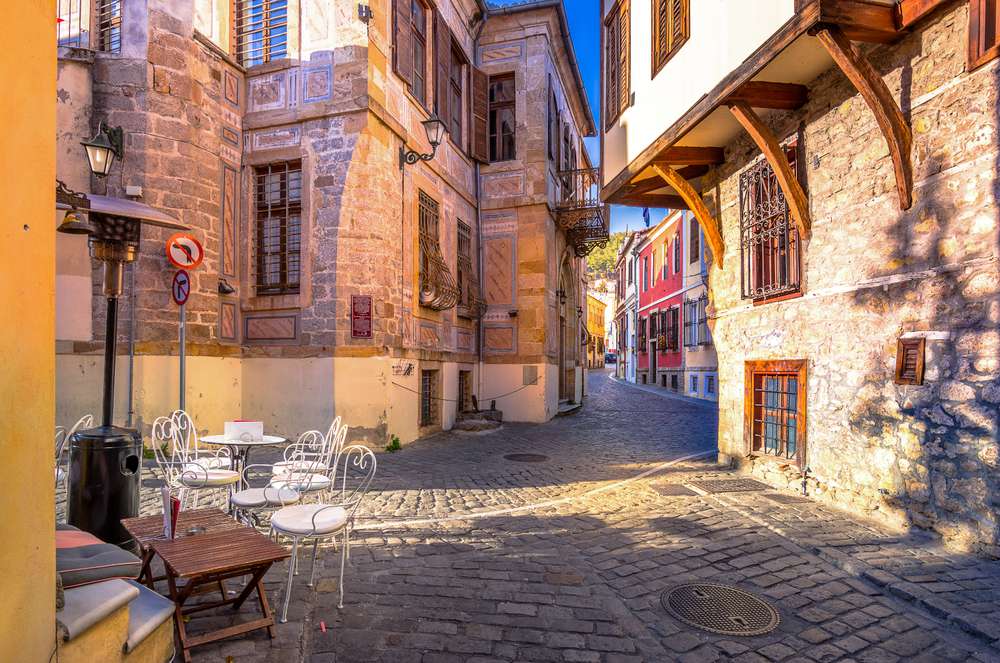 Xanthi, Old Town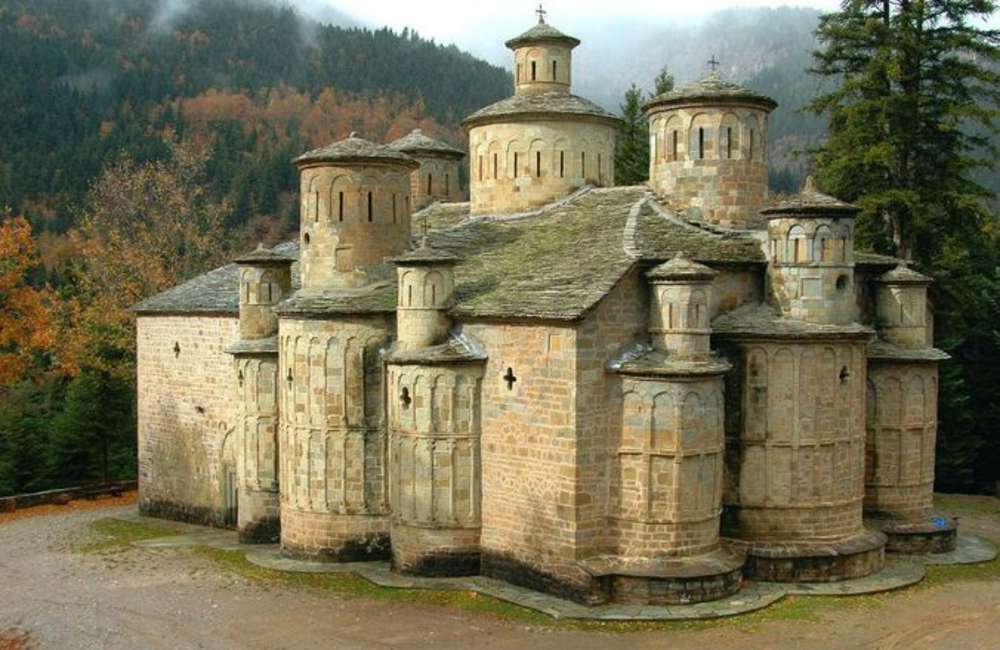 Church in Aspropotamos
Dion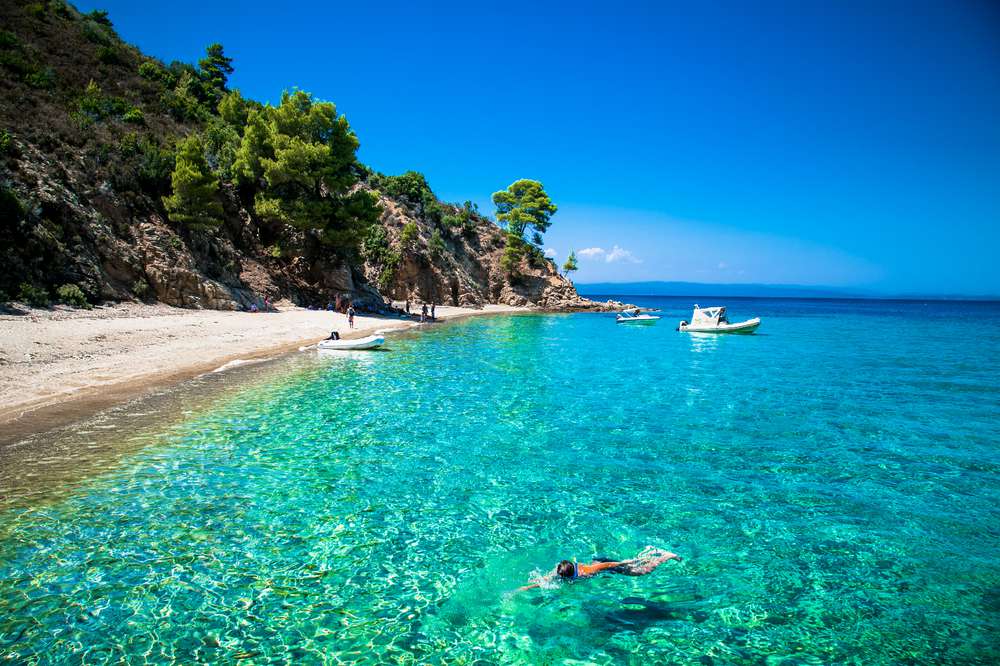 Beach in Halkidiki
Fethiye Mosque, Ioannina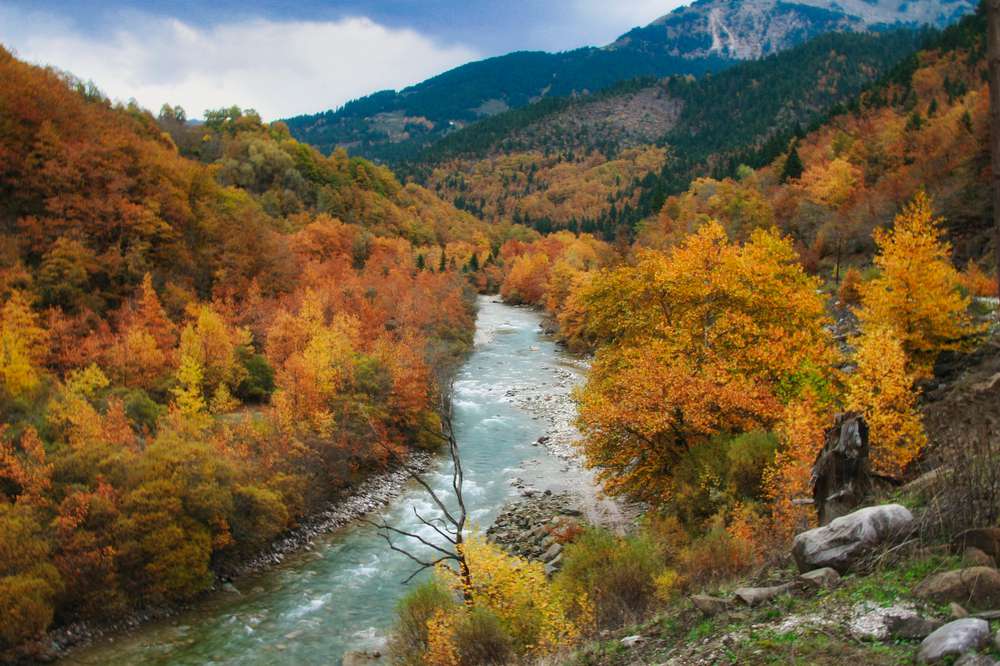 Aspropotamos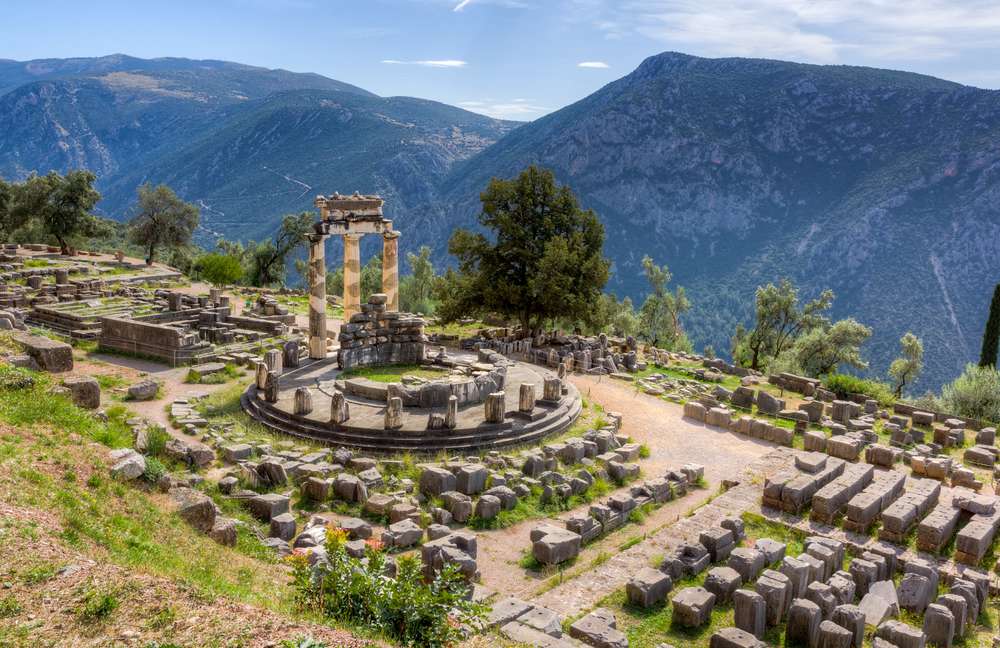 Pronea temple, Delphi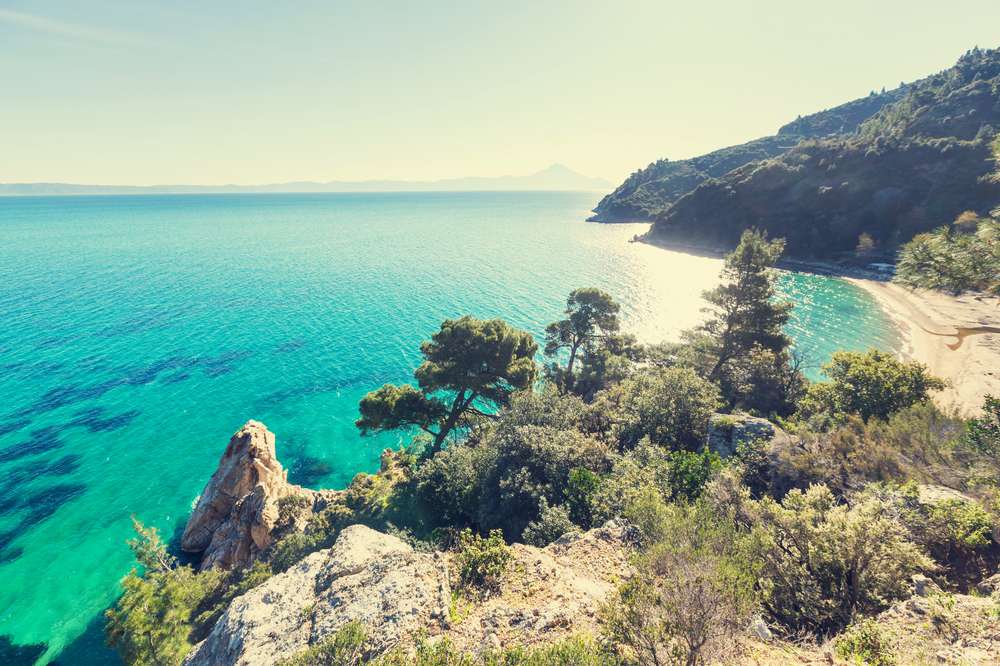 Halkidiki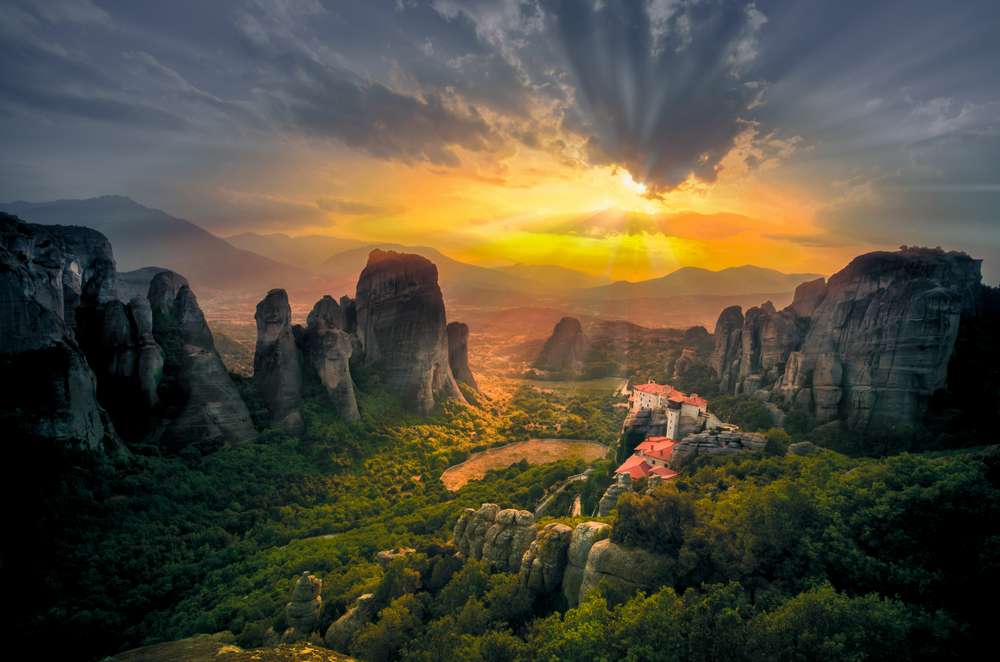 Meteora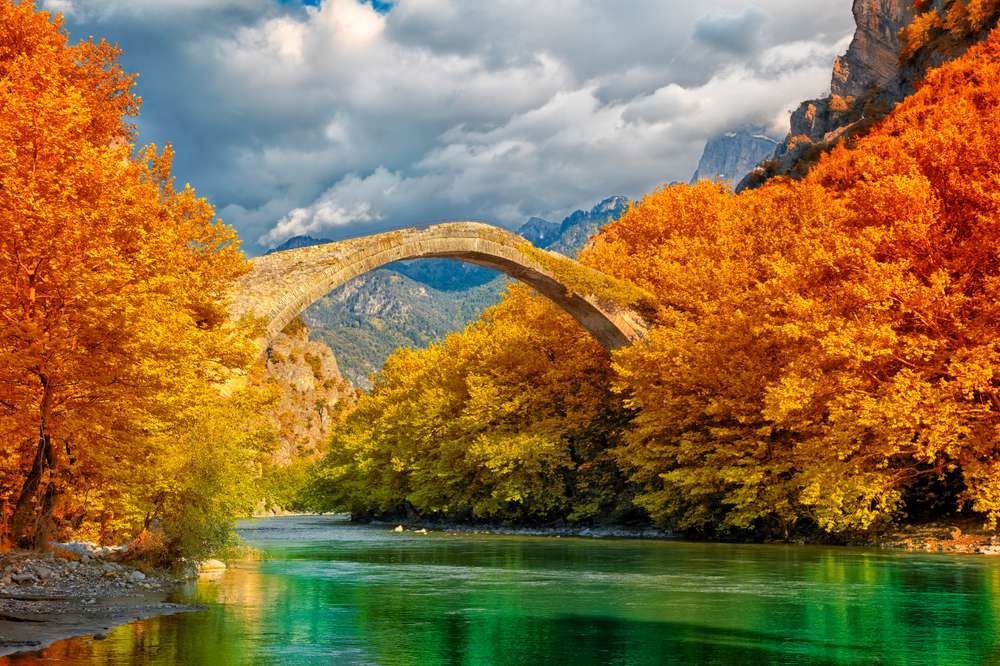 Konitsa bridge, Epirus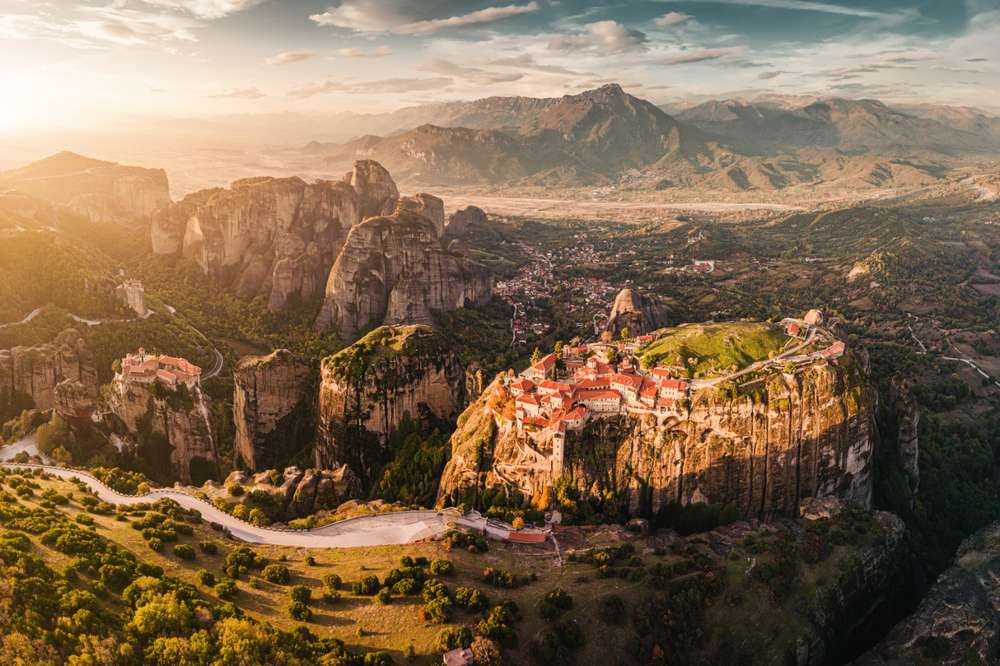 Meteora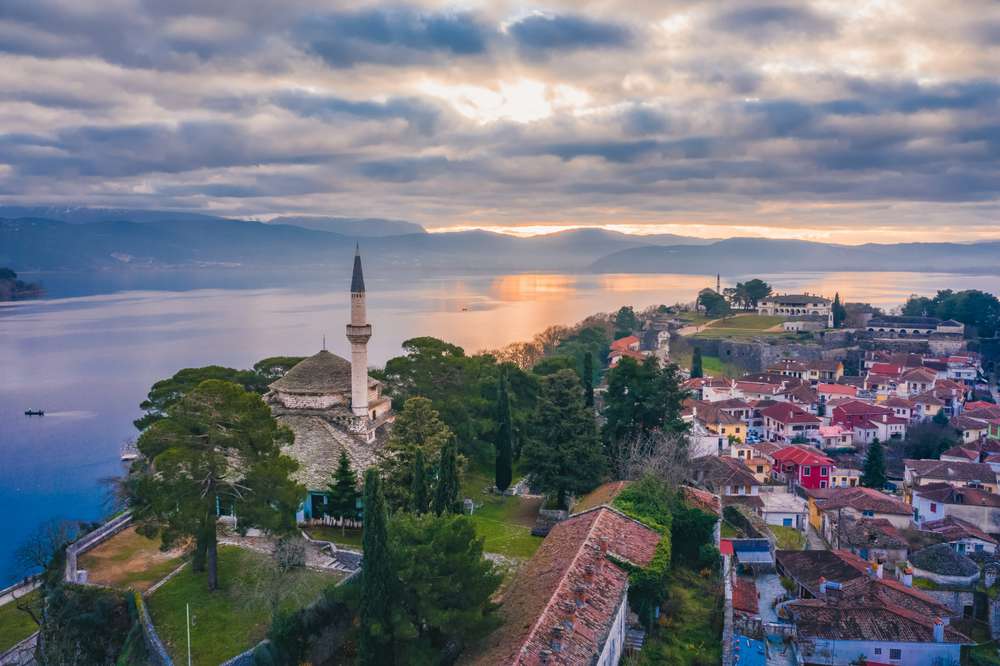 Ioannina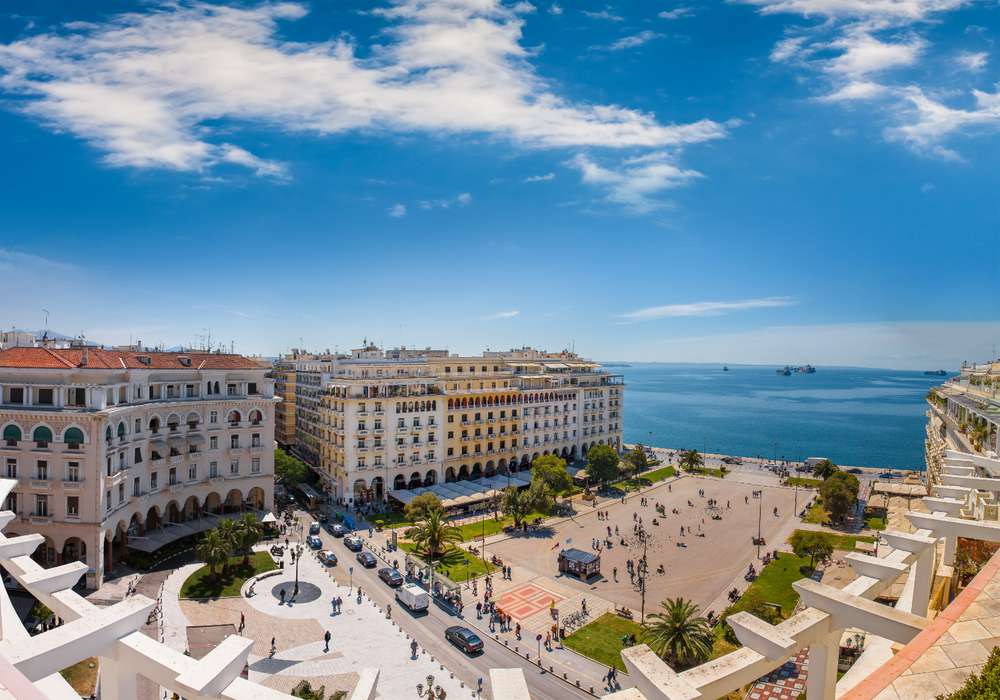 Agia Sofia Square, Thessaloniki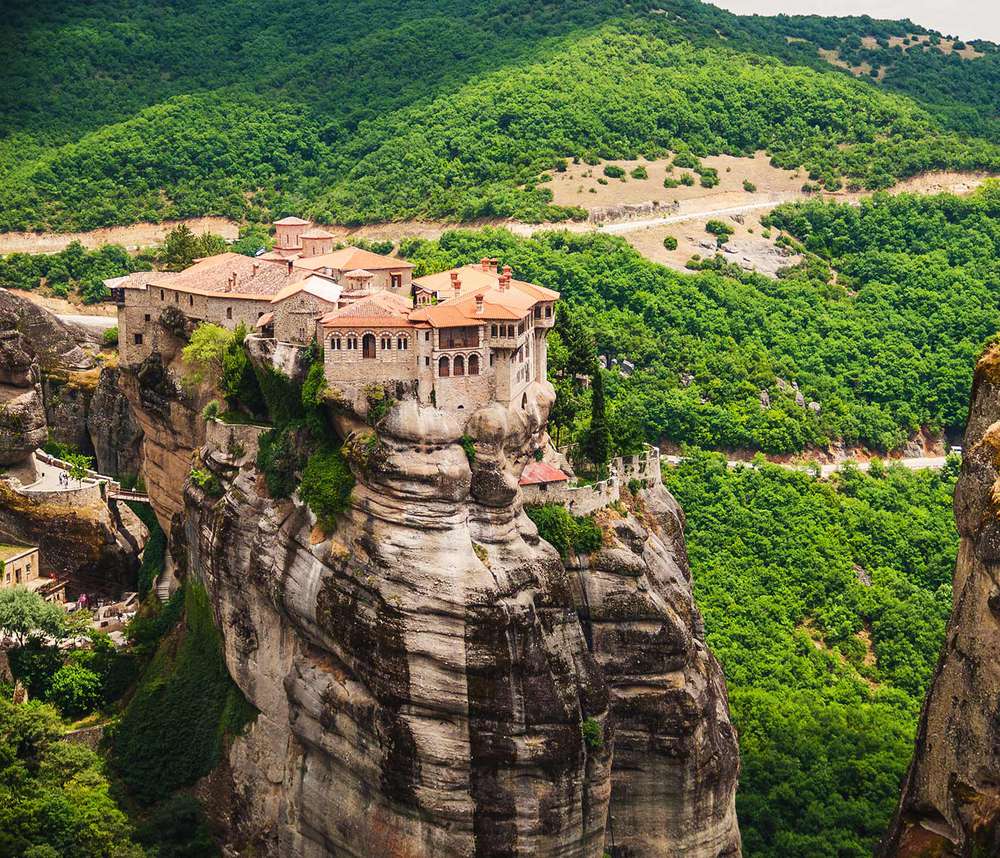 Meteora monastery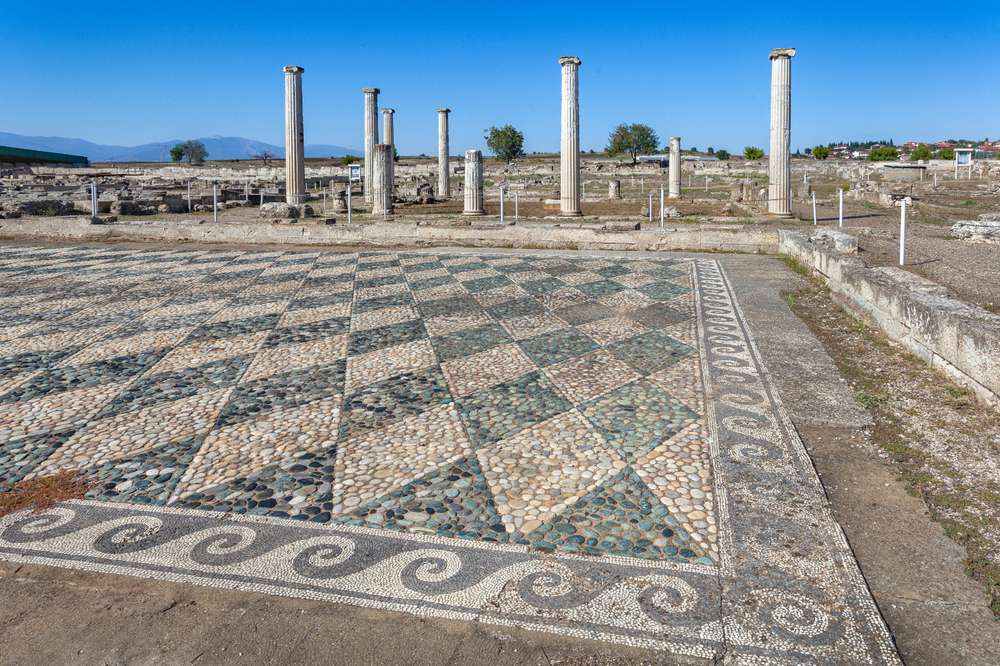 Ancient Pella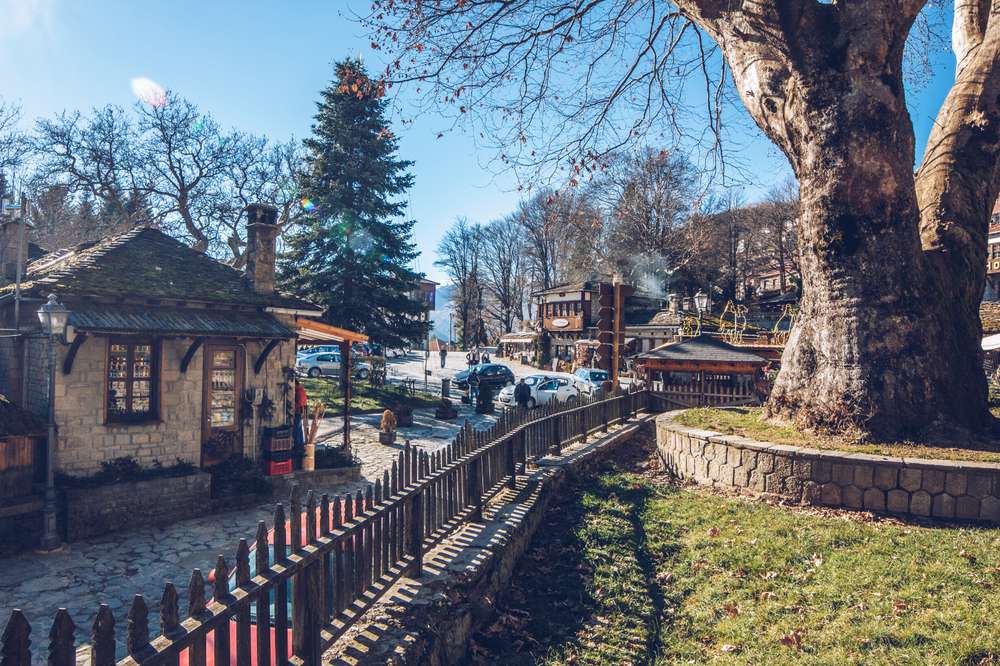 Metsovo
What's included?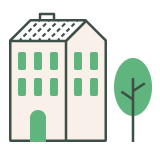 Accommodation
Nine accommodations at boutique hotels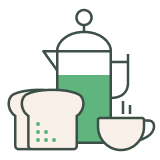 Breakfast
Nine traditional Greek breakfasts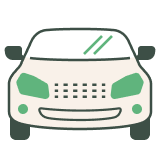 Car
Rental of category D car for 10 full days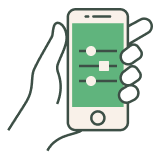 Trip App
With tips for local activities, restaurants, places to visit, audio storytelling, support.
Itinerary
Our itinerary includes all must-visit locations, but through our app you can customize it with points of interest & activities, based on your personal interests.
Day 1

Arachova - Delphi - Meteora | Consult the Oracle

On this first day you'll enjoy the chic charm of the mountain village of Arachova before entering the realm of ancient beliefs at the archaeological site of Delphi, seat of the classical world's most famous Oracle. Then it's off to the historic and picturesque tannery district of Amfissa, a leather-working center for centuries. From here, you head north through stunning mountain scenery and rolling plains to reach the village of Kastraki, crouched beneath the towering treasures of Meteora.

Overnight in Kastraki.


Day 2

Meteora - Trikala | To the heavens

It's time for something deeply spiritual as you climb up to the awe-inspiring medieval monasteries of Meteora. These holy monuments date to the end of the Byzantine period and sit high atop soaring promontories of sheer rock. Later, you'll seek out the promise of the future in the sustainable city of Trikala, a pioneering community embracing a green approach to urban living. You can also explore Greece's most environmentally friendly urban destination by bike!

Overnight in Kastraki.

Day 3

Aspropotamos - Metsovo | Peaks of Pindos

The rugged beauty of the Aspropotamos region isn't featured on most tourist maps, but you'll love following the winding course of the river through thick forests to the Church of the Holy Cross, an 18th century architectural gem with 13 domes in a pristine woodland setting. Higher up into the Pindos mountain range is the majestic alpine town of Metsovo, set among a skyline of soaring peaks. Here, age-old customs still have a real impact on daily life and local shepherds supply its grill-houses with exceptional meat.

Overnight in Metsovo.

Day 4

Ioannina - Dodona - Monodendri | The heart of Epirus

Ioannina is the bustling capital of the Epirus region, with a quiet, fortified Old Town that overlooks a serene mountain lake. To the south, the all-knowing voice of Mother Earth dispensed wisdom to the Late Bronze Age pilgrims at the ancient Oracle at Dodona. Further north, the village of Monodendri sits at the edge of the spectacular Vikos Gorge. Monodendri is one of the famed Zagorochoria, 46 small but proud stone villages linked by footpaths and roads across the Zagori region, a remote mountainous area.

Overnight in Metsovo.

Day 5

Vergina - Pella - Veroia - Thessaloniki | Jewels of the North

Today, you'll seek out the most important places in the kingdom of Alexander the Great: the ancient sites of Vergina and Pella, which both served as capitals of the Macedonian kingdom at different times and Veroia, which boasts a plethora of well-preserved post-Byzantine churches. Known as the Jewel of the North, Thessaloniki is second to Athens in size but first in the hearts – and stomachs – of its inhabitants. Over two millennia, Thessaloniki has been home to Greeks, Romans, Sephardic Jews and Ottoman Turks, who all left their mark on a unique cuisine that's still making mouths water.

Overnight in Thessaloniki.

Day 6

Halkidiki - Thessaloniki - Ano Poli | The finest fingers

Get ready for sun, sand and smiles as you discover the magical, award-winning beaches and inland beauty of Halkidiki, a natural paradise where incredible shores are never far away. The coastlines in this area are fringed by old forests hiding waterfalls and other spectacular surprises. Then it's a return to Thessaloniki for an evening in the Ano Poli district, the city's most romantic spot. The high medieval fortifications share the spotlight with exceptional eateries, while locals and visitors alike enjoy delicious meals and tasty cocktails.

Overnight in Thessaloniki.

Day 7

Philippi - Kavala | In the footsteps of Kings

Today, you're back in the pages of history with a visit to the ruins of storied Philippi, built in 360 BC, named in honor of King Philip II of Macedonia, father of Alexander. Three centuries later, a great battle was fought here to decide the fate of Rome. Your next stop is the port city of Kavala, where the Apostle Paul first set foot on European soil. You'll follow the path of a towering Roman aqueduct that snakes through town, before climbing up the steep streets to the sprawling hilltop castle.

Overnight in Kavala.

Day 8

Xanthi - Nestos River - Komotini | Mansions and multiculturalism

In elegant Xanthi, charming neoclassical mansions advertise the wealth of the tobacco barons who made this a cosmopolitan hub of the Ottoman Empire in the 19th century. In the teeming wetlands of the Nestos River, you'll see an abundance of natural wealth in this protected wildlife habitat. Finally, Komotini is a multicultural mosaic with influences from Turkey and Bulgaria and a lively student presence.

Overnight in Kavala.

Day 9

Dion - Castle of Platamonas - Ampelakia - Volos I Tsipouradika tales

Majestic mountain scenery awaits you at Ancient Dion, a sacred site in the shadow of legendary Mount Olympus. The enormous medieval Castle of Platamonas, once home to crusaders, recently witnessed young New Zealand fighting against German troops to secure Greece's freedom during WWII. Close by, the hillside village of Ampelakia is a stone-built settlement high above the scenic Vale of Tempe. You'll find authentic Greek cuisine at one of this village's many tavernas, but you might want to save your appetite for the port city of Volos, where food and drink are celebrated together in the intoxicating local tradition of tsipouradika.

Overnight in Pelion.

Day 10

Portaria - Makrinitsa - Dimini - Thermopylae | The final victory

There are many treats to enjoy before your return to Athens. The villages of Portaria and Makrinitsa lie on the forested slopes of Mount Pelion, the mythical home of the often-troublesome centaurs. Dimini is a Neolithic site and the oldest settlement excavated in Greece. The pass of Thermopylae was the scene of a turning point in ancient history, when King Leonidas of Sparta and his 300 valiant men held the entire Persian army at bay, just long enough to turn the tide of the Greco-Persian wars. Leonidas' valiant effort allowed ancient Greek democracy to survive and flourish to the south in Athens, where you will conclude your own adventure.
Highlights
All the places and things to do that are not to be missed during this trip!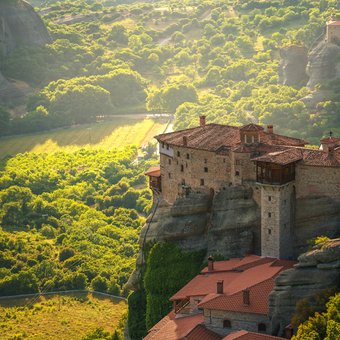 Meteora awe
Admire the monasteries of Meteora, medieval treasures in a magical landscape, built on soaring rock columns.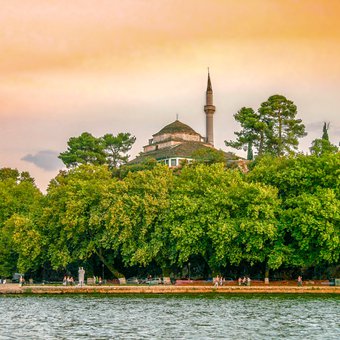 From East to West
Explore the influence of the East that is still prevalent in cities like Ioannina, Xanthi and Komotini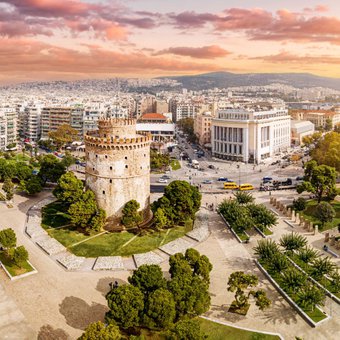 Jewels of the North
Discover a trove of cultural and culinary attractions in the fabled city of Thessaloniki, the Jewel of the North.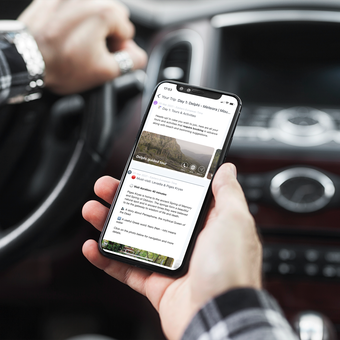 Our App
Explore at your own pace, with the ease of mind that our customized app gives you: seamless navigation,  local tips, audio storytelling
Accommodation
We have carefully selected boutique hotels and family-run guest houses in great locations, with lots of character. Here are some photos of the hotels we use in this trip (hotel selection is based on availability at the time of the booking)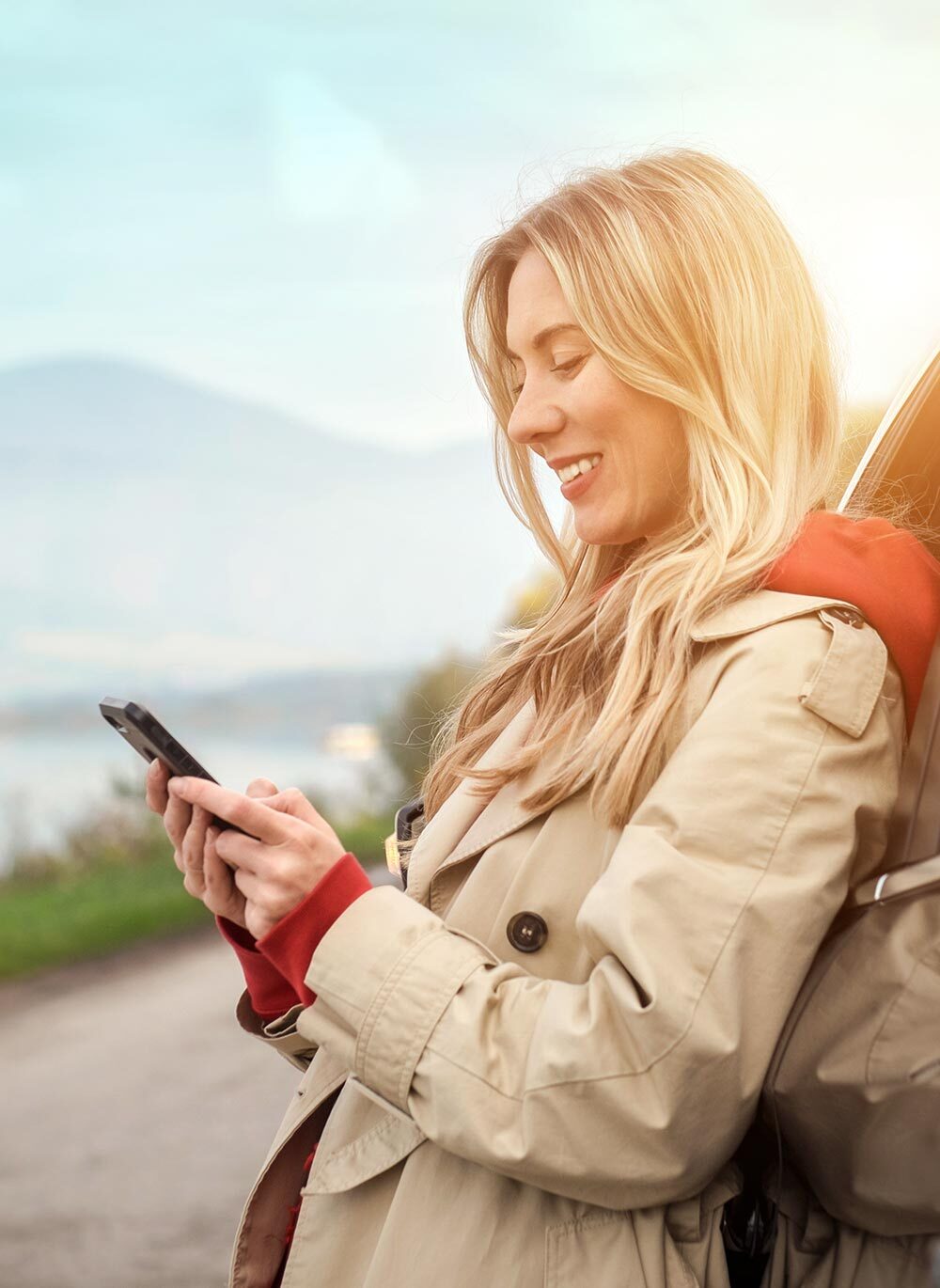 Our trip App is your personal guide!
You have the freedom to modify and adjust your itinerary according to your interests and pace, while maximizing your time.
GPS Maps
Detailed maps of your daily itinerary so you never get lost or lose time
Audio storytelling
Original stories created by our guides for you to listen on the go
Local tips
Insider tips at every location, as if you had a guide with you
Must-visit & optional stops
Itineraries based on what not miss, but also optional stops you can choose according to your interests.
Restaurants & activities
A list of our favorite restaurants and activities in each area you visit
Online & offline mode
All information in our App works both with or without internet
"The tour was great. We are so glad that we did the self drive."
"All of the accommodations were incredible with super friendly hosts and staff where I felt very comfortable and welcomed."
"We loved having the car, hotel and itinerary pre-arranged, and the app provided all the tips, history and restaurant suggestions we needed."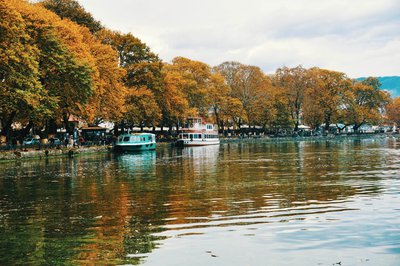 This road trip
Lesser traveled roads: The real Northern Greece
OR
call us
+30 21 10 12 65 44
why us
Back to the Routes is a personal journey, or better, a collection of personal journeys in the land of Greece. It is the collection of our childhood journeys that we started with our parents, who taught us to love and appreciate simple things in life and that we later continued ourselves.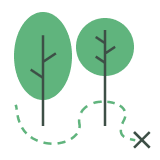 off the beaten path
Discover Greece's true history, culture and nature with stories, tips & recommendations.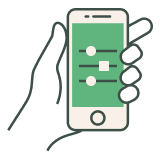 Customization on the go
Use our app to customize your itinerary on the go, with suggested points of interest, activities & restaurants.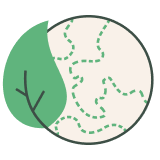 Sustainable Travel
Explore responsibly with our carbon-neutral trips, options to visit lesser tourist destinations and family-run accommodations.
Read more