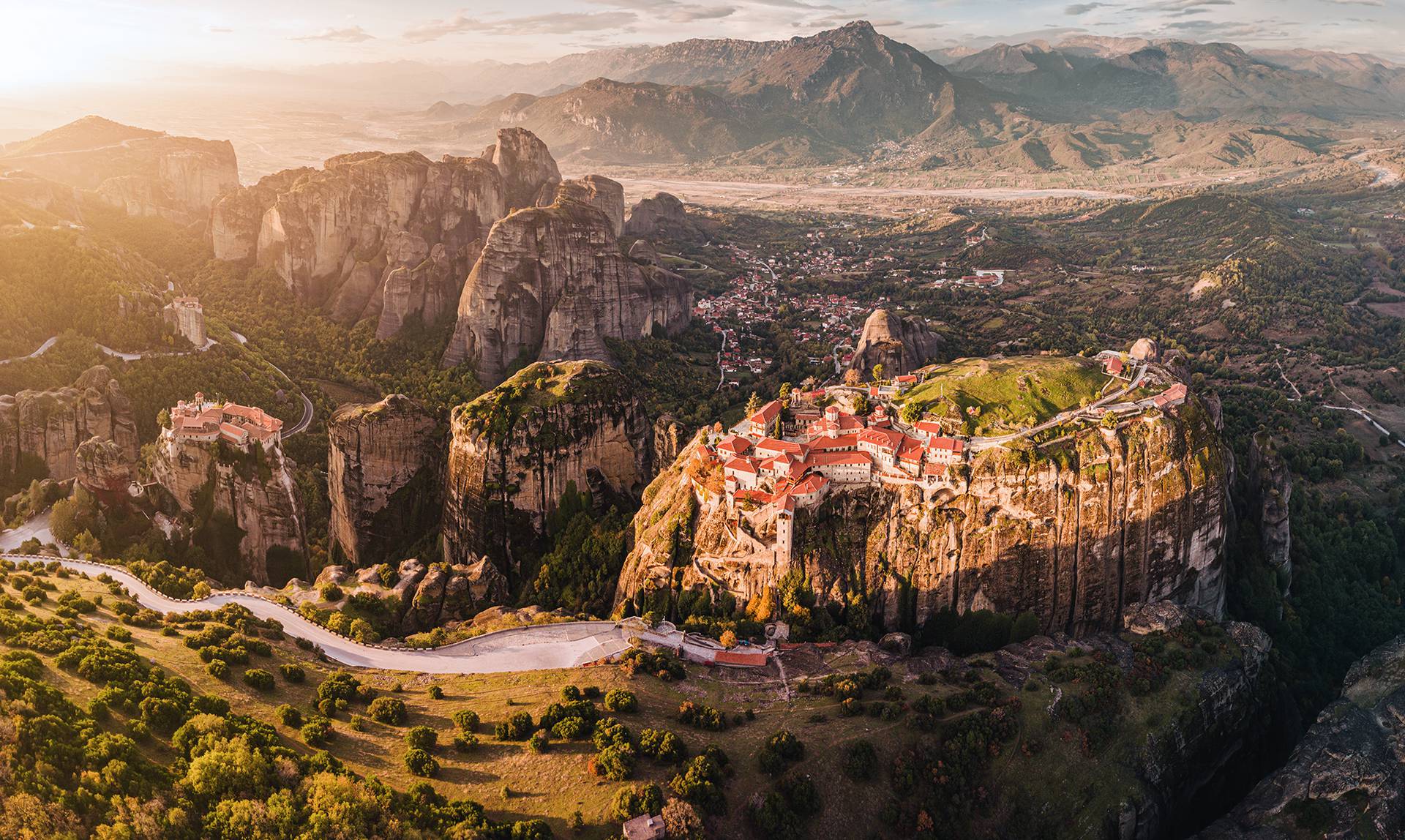 Wonders of mainland Greece
Delphi & Meteora
Carbon
Neutral

We have offset the CO

2

footprint of this trip to mitigate the impact on the environment

Learn more
Mystical mountains, uncharted villages, fairy-tale forests and some of Greece's most impressive monuments, all combined in an immersive road trip!
Embark on this trip to discover mainland Greece, the famed archaeological site of Delphi, the world-famous Meteora monasteries -both UNESCO World Heritage sites- but also to roads less traveled, like the Koziakas mountain range and the forest of the White River. Each day has a theme, to make your trip more fun and insightful!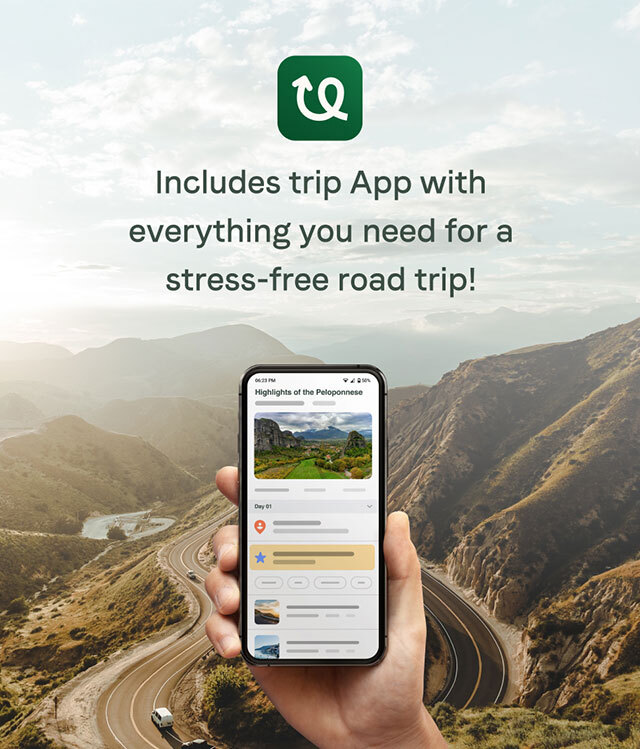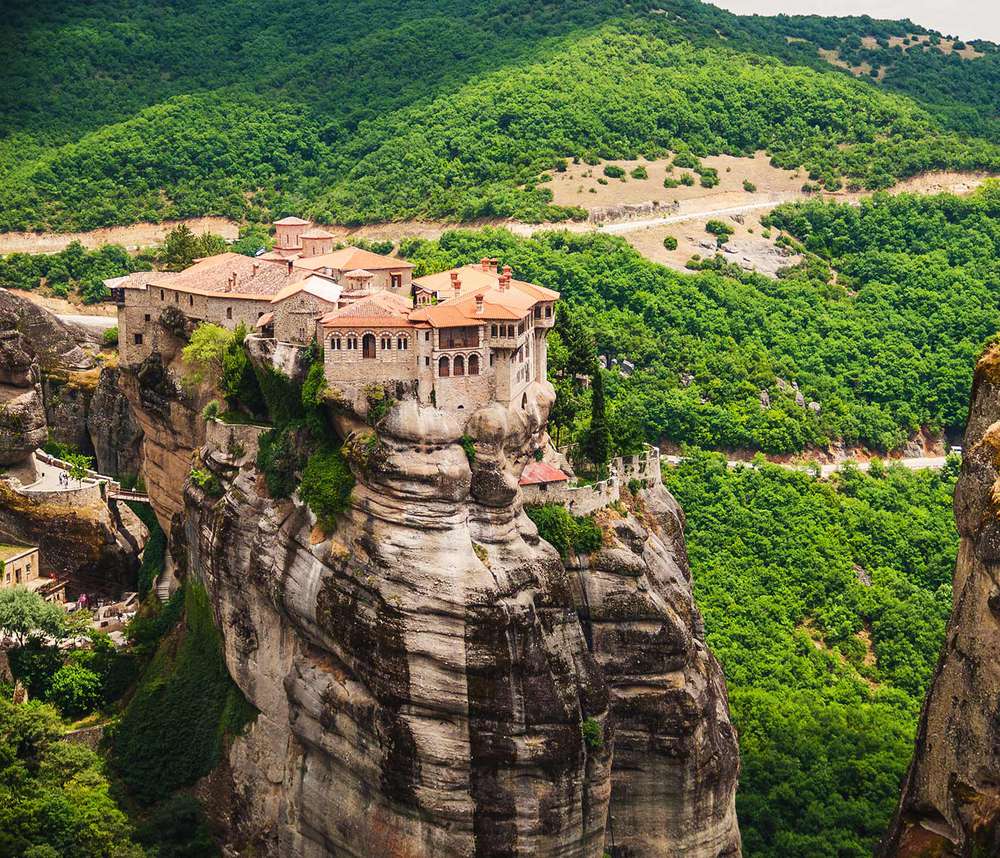 Meteora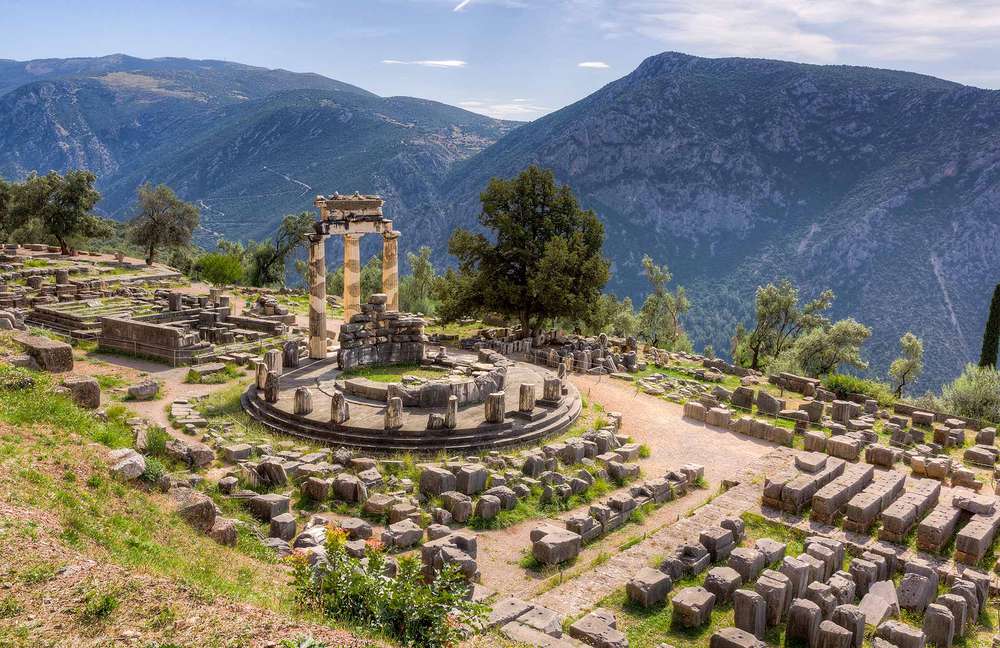 Pronea temple, Delphi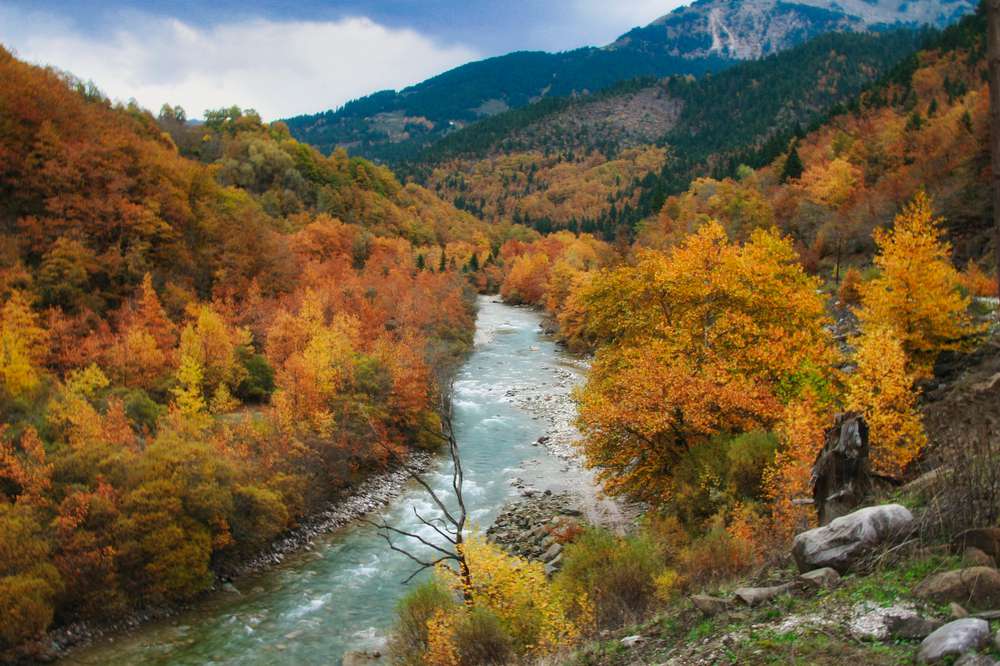 The White River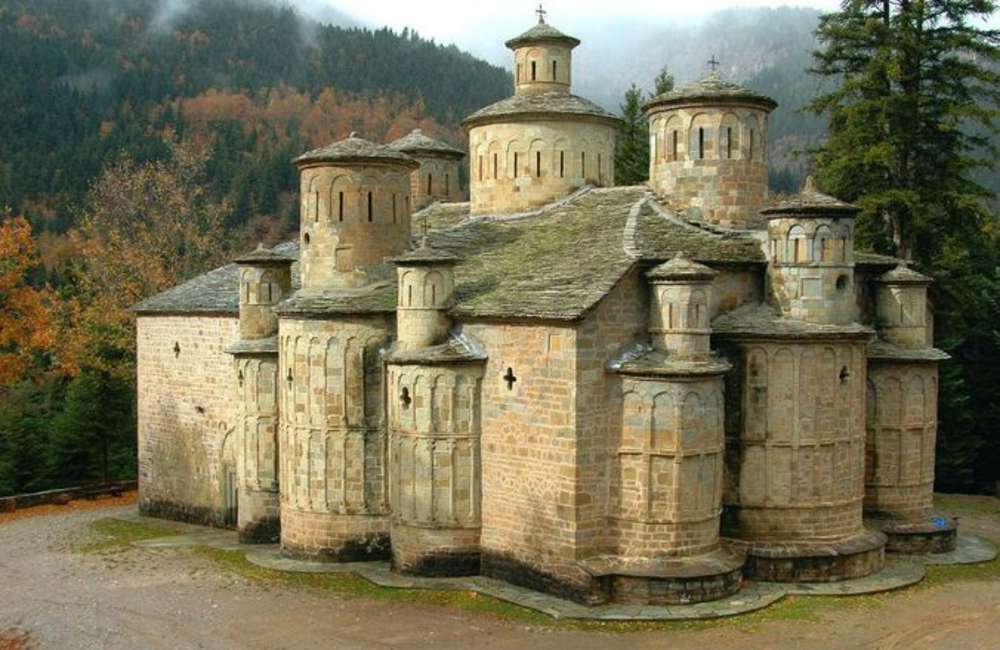 Church in Aspropotamos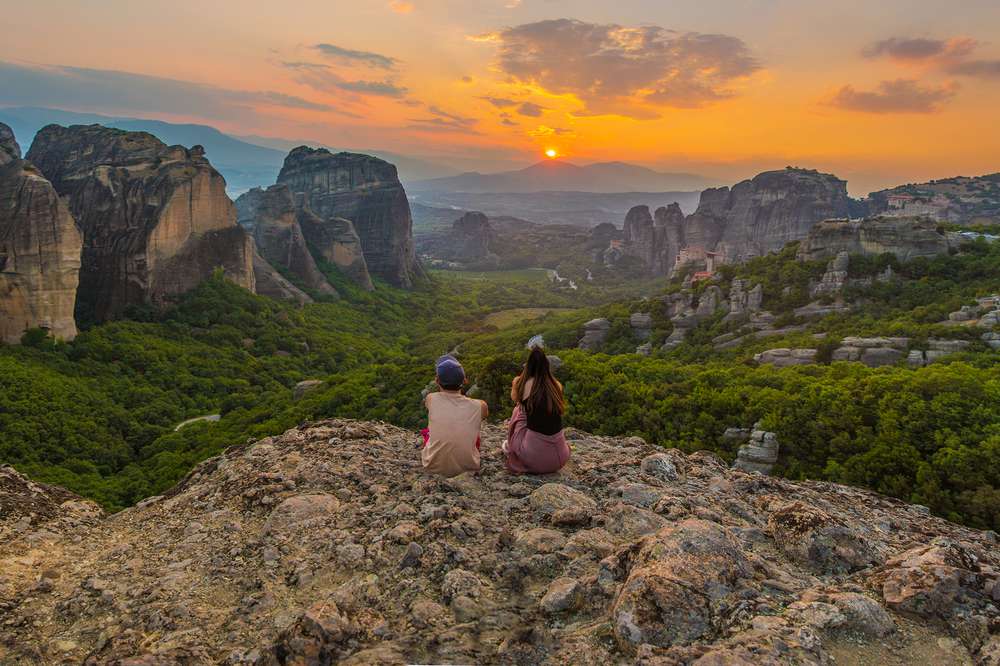 Meteora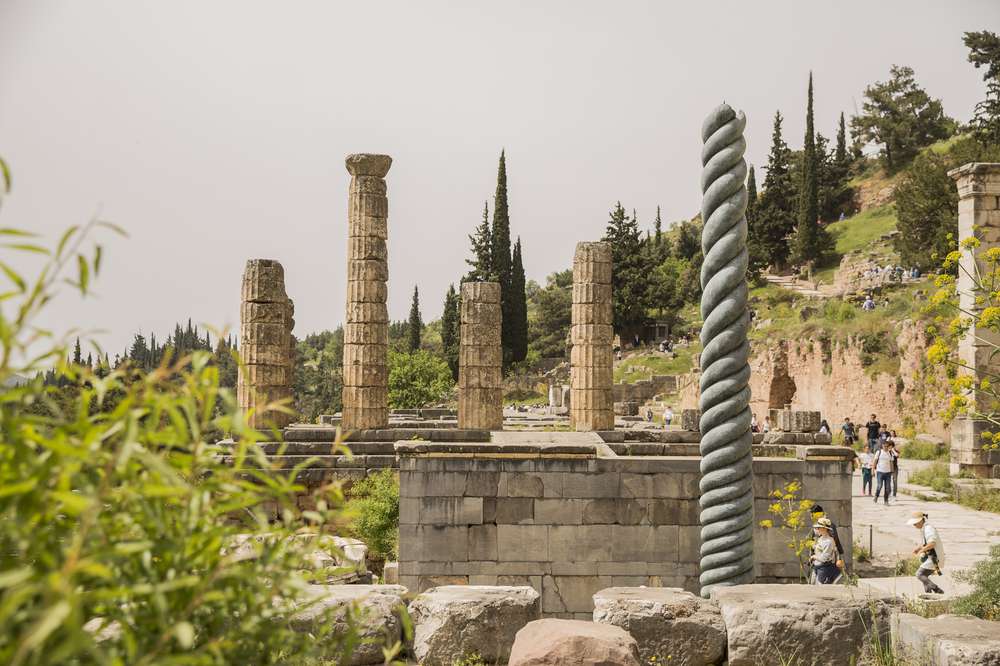 Delphi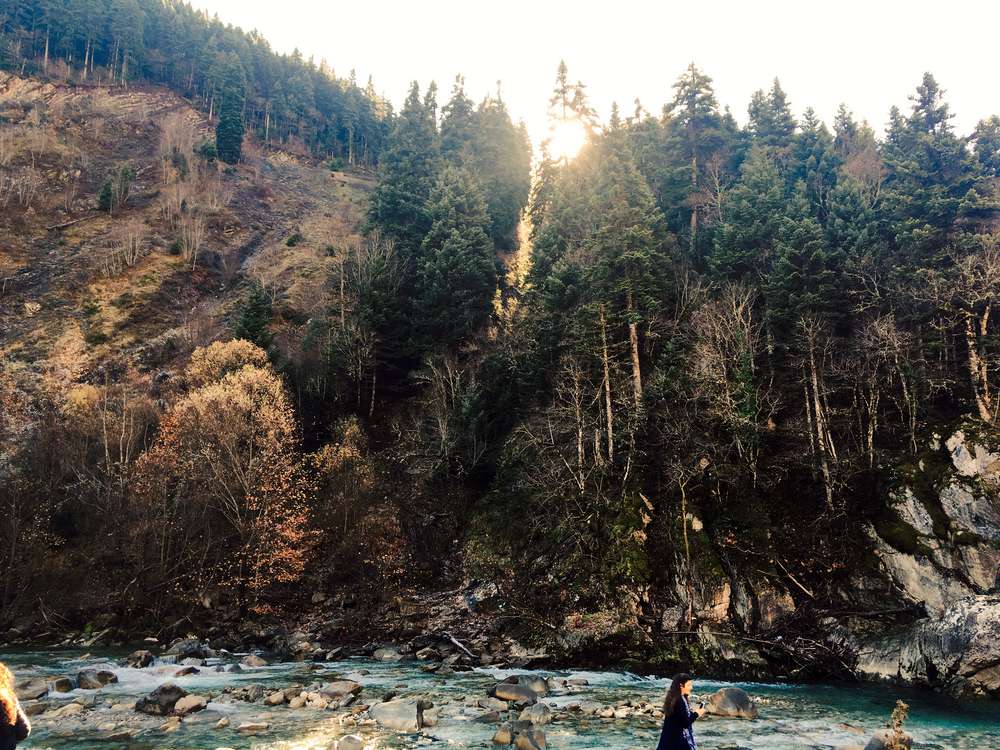 Aspropotamos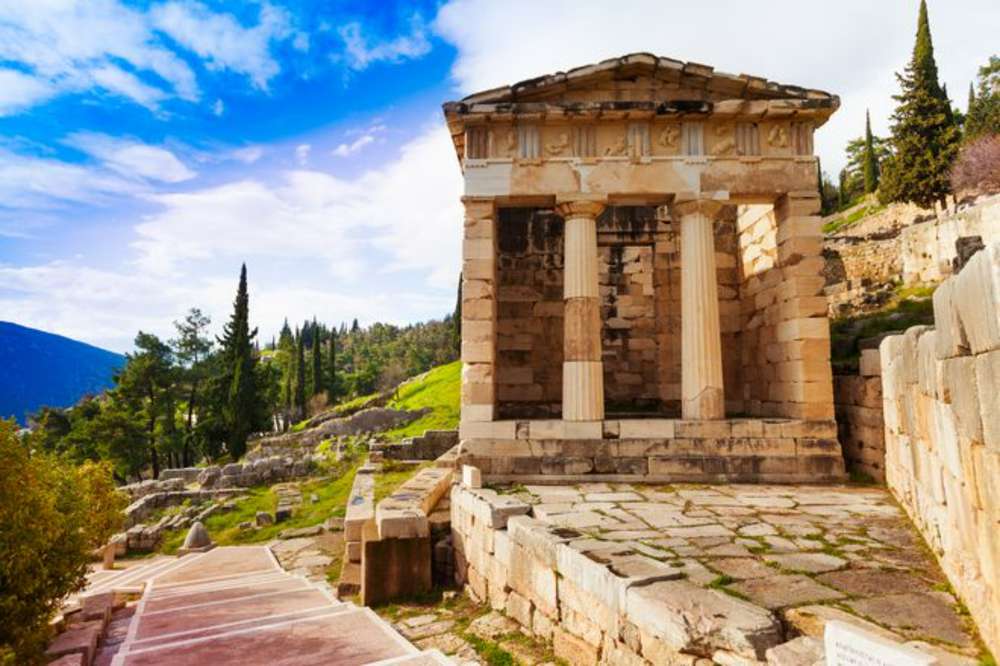 Delphi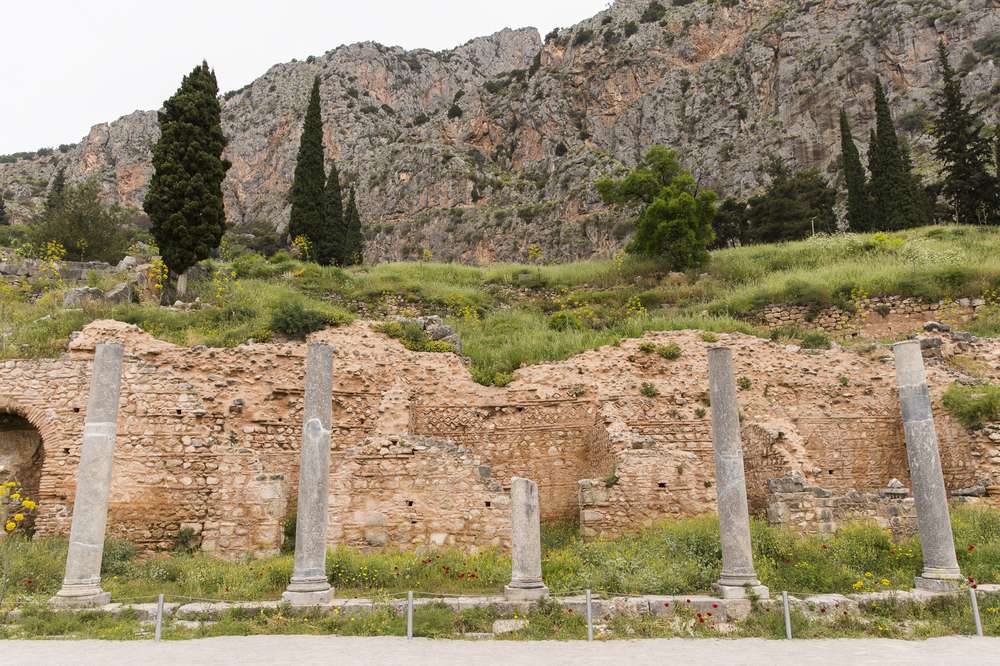 Delphi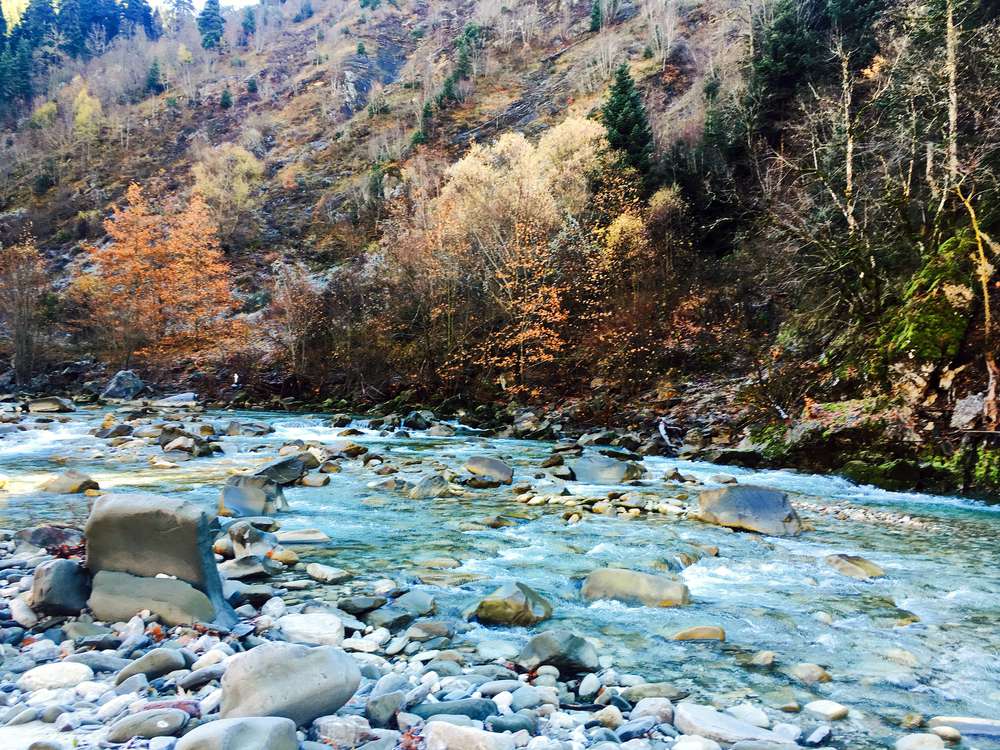 Aspropotamos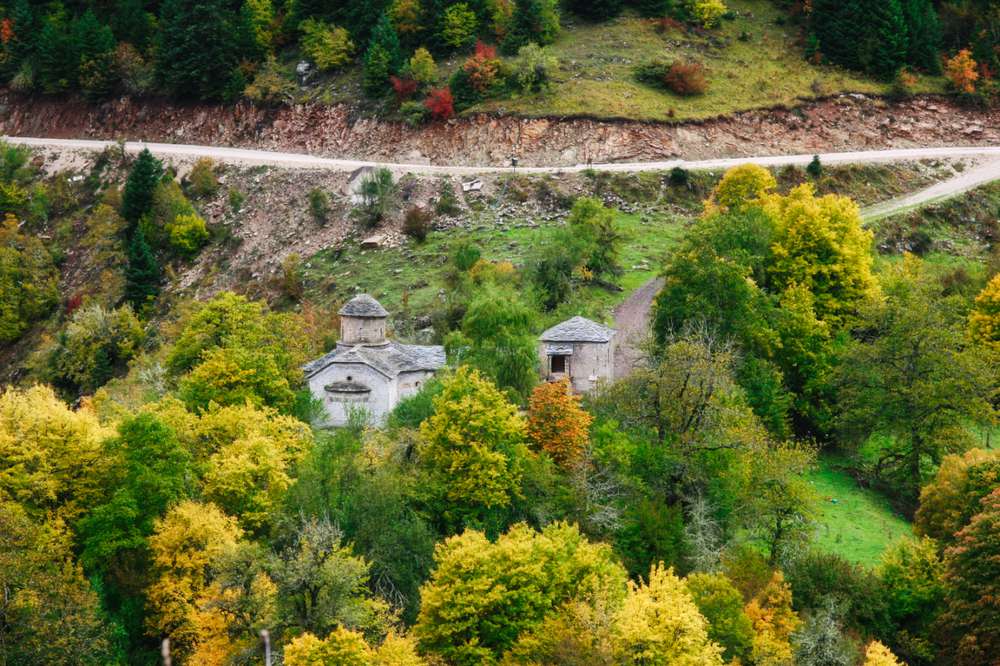 Village in Aspropotamos

What's included?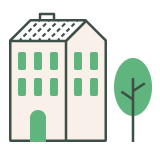 Accommodation
Two accommodations at boutique hotels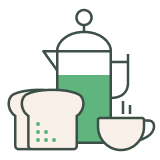 Breakfast
Two traditional Greek breakfasts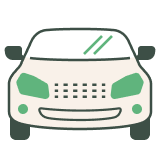 Car
Rental of category D car for 3 full days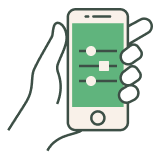 Trip App
With tips for local activities, restaurants, places to visit, audio storytelling, support.
Itinerary
Our itinerary includes all must-visit locations, but through our app you can customize it with points of interest & activities, based on your personal interests.
Day 1

Delphi - Meteora I Mountains and waters, a source of divine inspiration

Start your trip towards Delphi, with a first stop at a mystical location of a mythical river and its sacred springs. Then continue with a visit to the ancient site and the museum of Delphi, the most important Oracle of antiquity and a monument of incredible beauty.

After Delphi, you can enjoy a traditional Greek lunch under century-old plane trees in a beautiful, abandoned village, followed by a road trip through the mountains and valleys of central Greece. Finish the day with an evening walk and a dinner in Meteora.

Overnight in Meteora

Day 2

Meteora I Between Heaven and Earth

After breakfast start your exploration of Meteora, a stunning natural phenomenon, featuring towering sandstone columns, formed millions of years ago, all pointing heavenward. These rocks became dwelling-places for Christian Orthodox monks and today you can visit six monasteries that are still functioning. You can also visit a prehistoric cave and admire how people lived in the area 130,000 years ago.

Then, explore the town of Kalambaka and learn about local society and how it has developed under the shade of the Great Rocks. For lunch you can enjoy delicious local food in a nearby village or learn all about local wine by visiting one of the best wineries in the area.

Overnight in Meteora

Day 3

Pindos - Athens I In search of the divine in the Greek mountains

This day is dedicated to a road trip in Pindos, the most scenic mountain range of central Greece. You will explore the little-known Forest of the White River, a wild area of small mountain villages hidden in the depths of a massive forest.

We'll also show you the secret path to one of the most beautiful -but rarely visited by tourists- monastery with thirteen domes, before visiting the spot where three rivers meet. Here you can take a dive in turquoise waters and continue your drive through the gorge to enjoy one of the most scenic routes along the Pindos Mountain range before you head back to Athens.
Highlights
All the places and things to do that are not to be missed during this trip!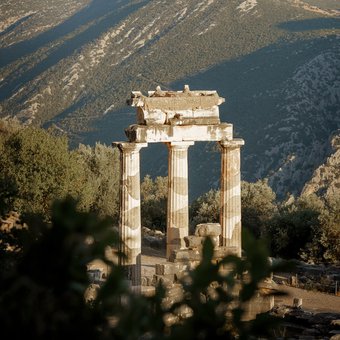 Delphi
Visit Delphi, ancient Greece's most sacred site, but also the less travel roads of the Pindos mountain range.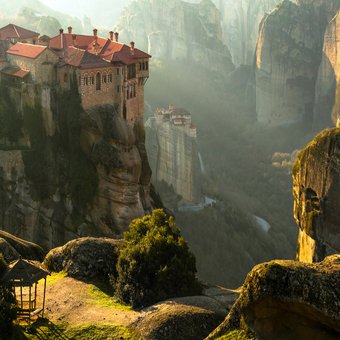 Meteora
Reach the top of incredible rock formations to admire the great orthodox monasteries of Meteora, perched on soaring rocky promontories.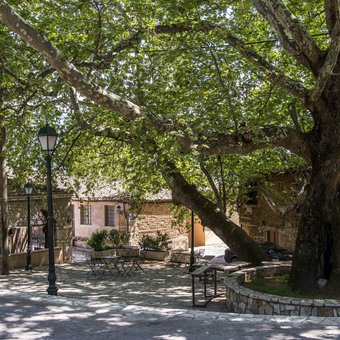 Unique beauty
Discover hidden villages of unique beauty, hunted by stories of water nymphs, heartbroken ghosts and mythical heroes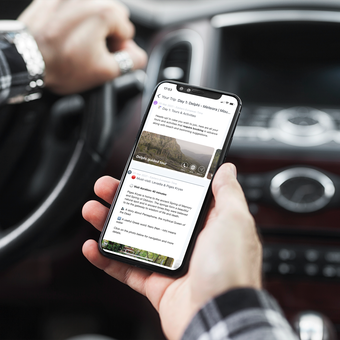 Our App
Explore at your own pace, with the ease of mind that our customized app gives you: seamless navigation, local tips and suggestions, audio storytelling and the advice of our favorite guide Danae at each stop.
Accommodation
We have carefully selected boutique hotels and family-run guest houses in great locations, with lots of character. Here are some photos of the hotels we use in this trip (hotel selection is based on availability at the time of the booking)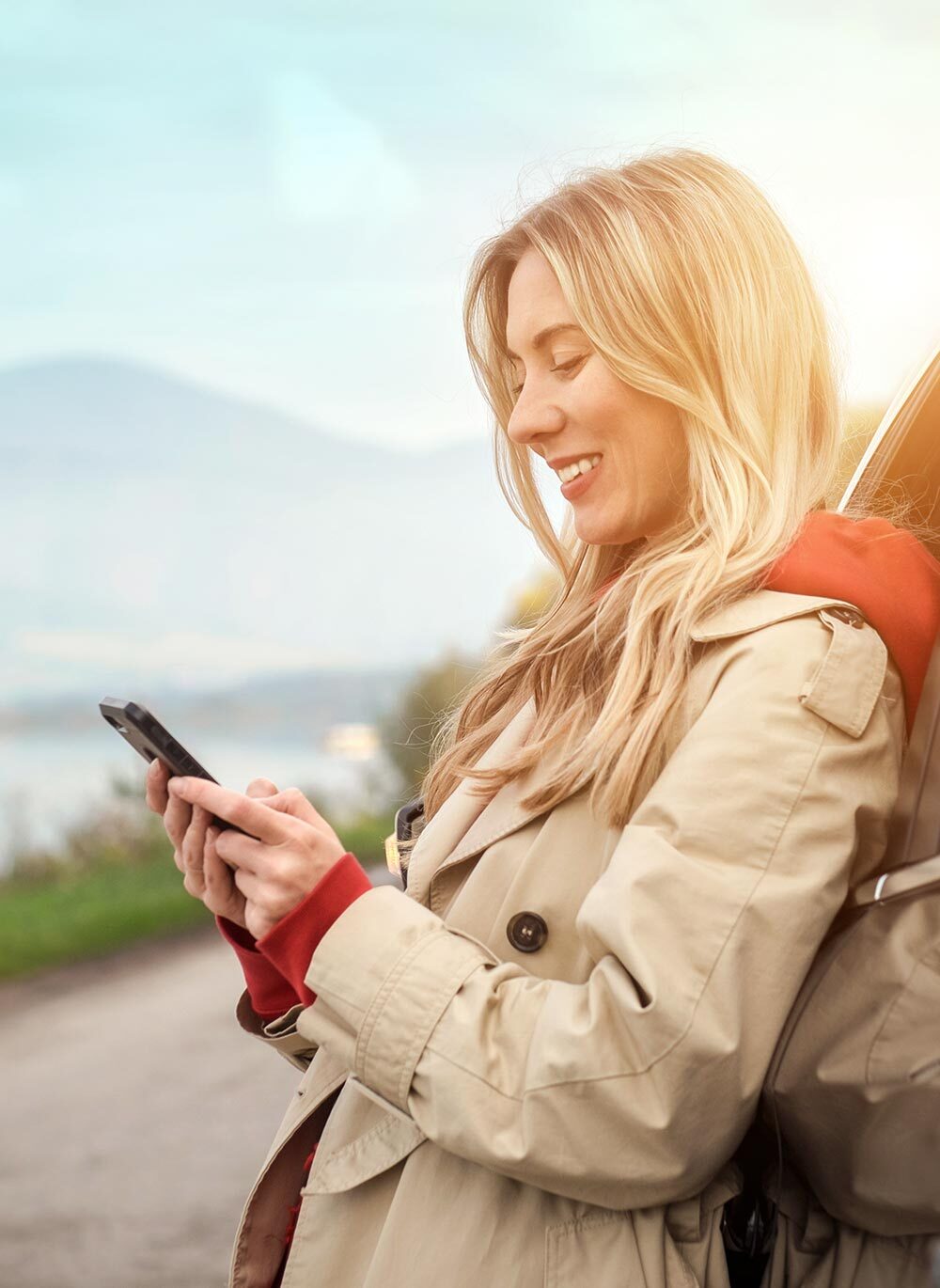 Our trip App is your personal guide!
You have the freedom to modify and adjust your itinerary according to your interests and pace, while maximizing your time.
GPS Maps
Detailed maps of your daily itinerary so you never get lost or lose time
Audio storytelling
Original stories created by our guides for you to listen on the go
Local tips
Insider tips at every location, as if you had a guide with you
Must-visit & optional stops
Itineraries based on what not miss, but also optional stops you can choose according to your interests.
Restaurants & activities
A list of our favorite restaurants and activities in each area you visit
Online & offline mode
All information in our App works both with or without internet
"Our trip was absolutely fantastic. We were very impressed!"
"All of the accommodations were incredible with super friendly hosts and staff where I felt very comfortable and welcomed."
"The tour was great. We are so glad that we did the self drive."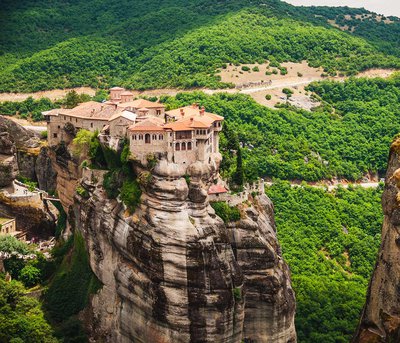 This road trip
Wonders of mainland Greece
OR
call us
+30 21 10 12 65 44
why us
Back to the Routes is a personal journey, or better, a collection of personal journeys in the land of Greece. It is the collection of our childhood journeys that we started with our parents, who taught us to love and appreciate simple things in life and that we later continued ourselves.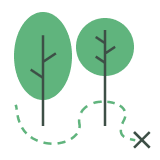 off the beaten path
Discover Greece's true history, culture and nature with stories, tips & recommendations.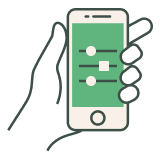 Customization on the go
Use our app to customize your itinerary on the go, with suggested points of interest, activities & restaurants.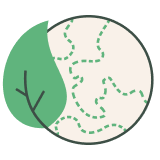 Sustainable Travel
Explore responsibly with our carbon-neutral trips, options to visit lesser tourist destinations and family-run accommodations.
Read more