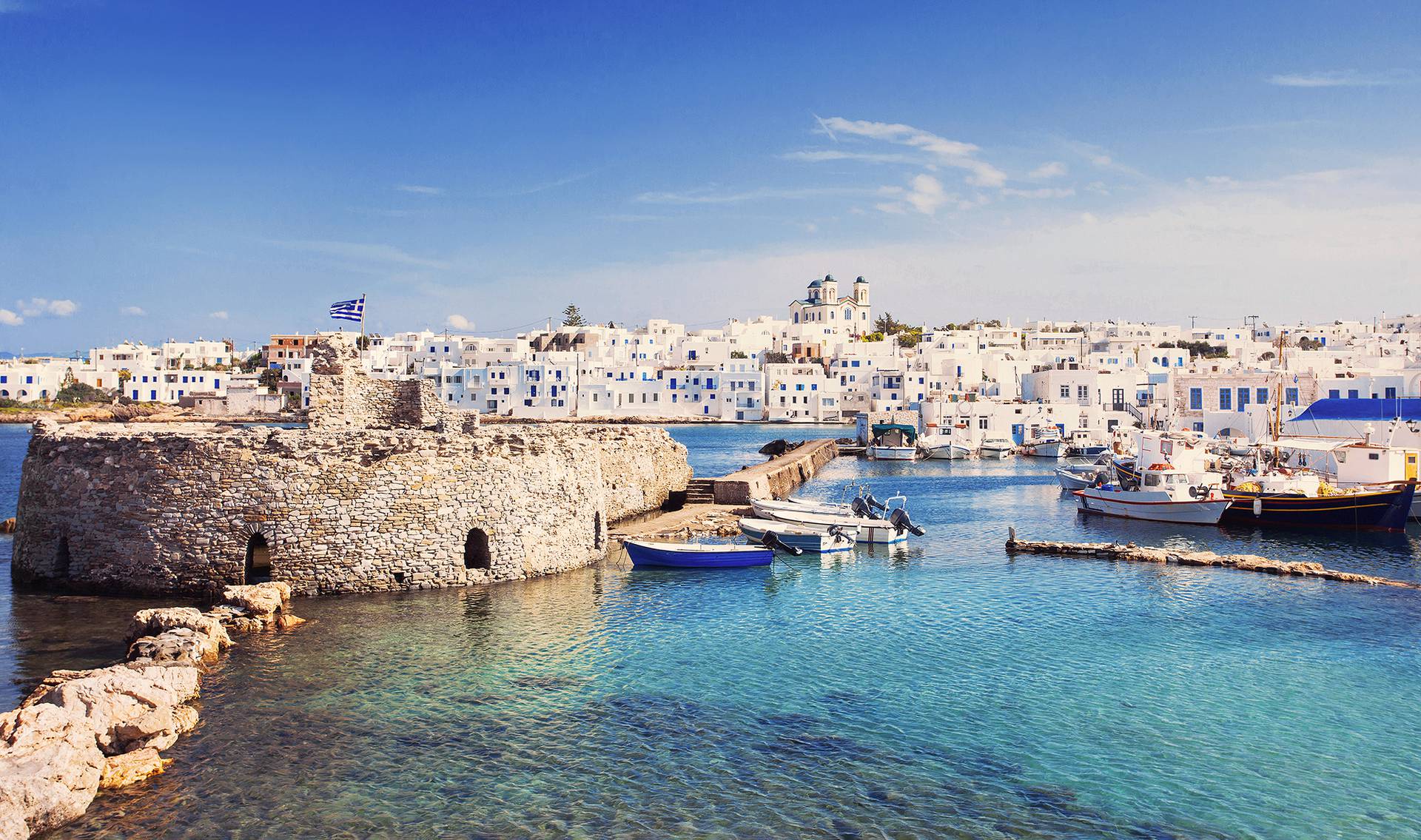 Fire, Sea and Stone: The very best of the Cycladic Islands
Santorini, Naxos, Paros
Carbon
Neutral

We have offset the CO

2

footprint of this trip to mitigate the impact on the environment

Learn more
Mountain villages, volcanic beaches, ancient statues mysteriously abandoned and some of Greece's most delicious locally sourced cuisine await you!
This trip will show you the very best of Greece's most celebrated Cycladic islands: Paros, Naxos and Santorini, with excursions to Antiparos, Despotiko, Nea Kameni and Therasia. You'll see the world-famous sights of Santorini, such as the volcanic caldera and the long-lost ancient city of Akrotiri, but also have the chance to get away from the crowds to experience timeless villages and remote beaches!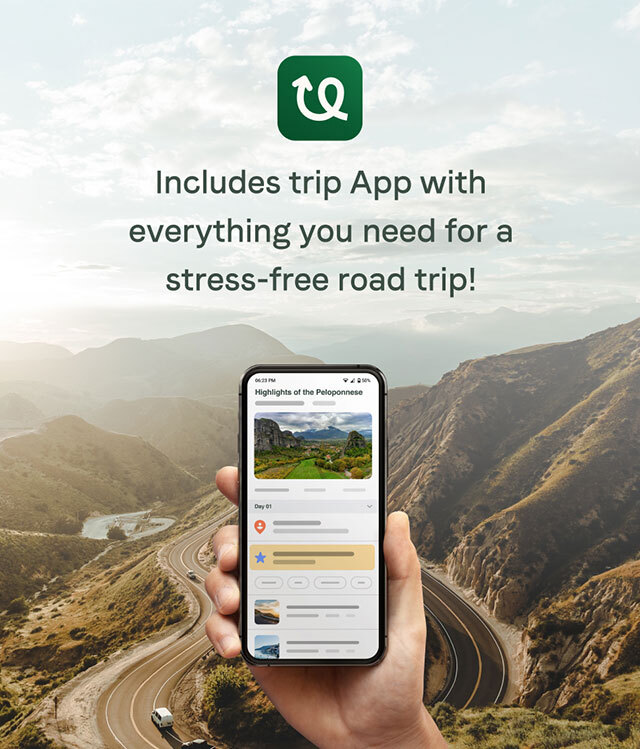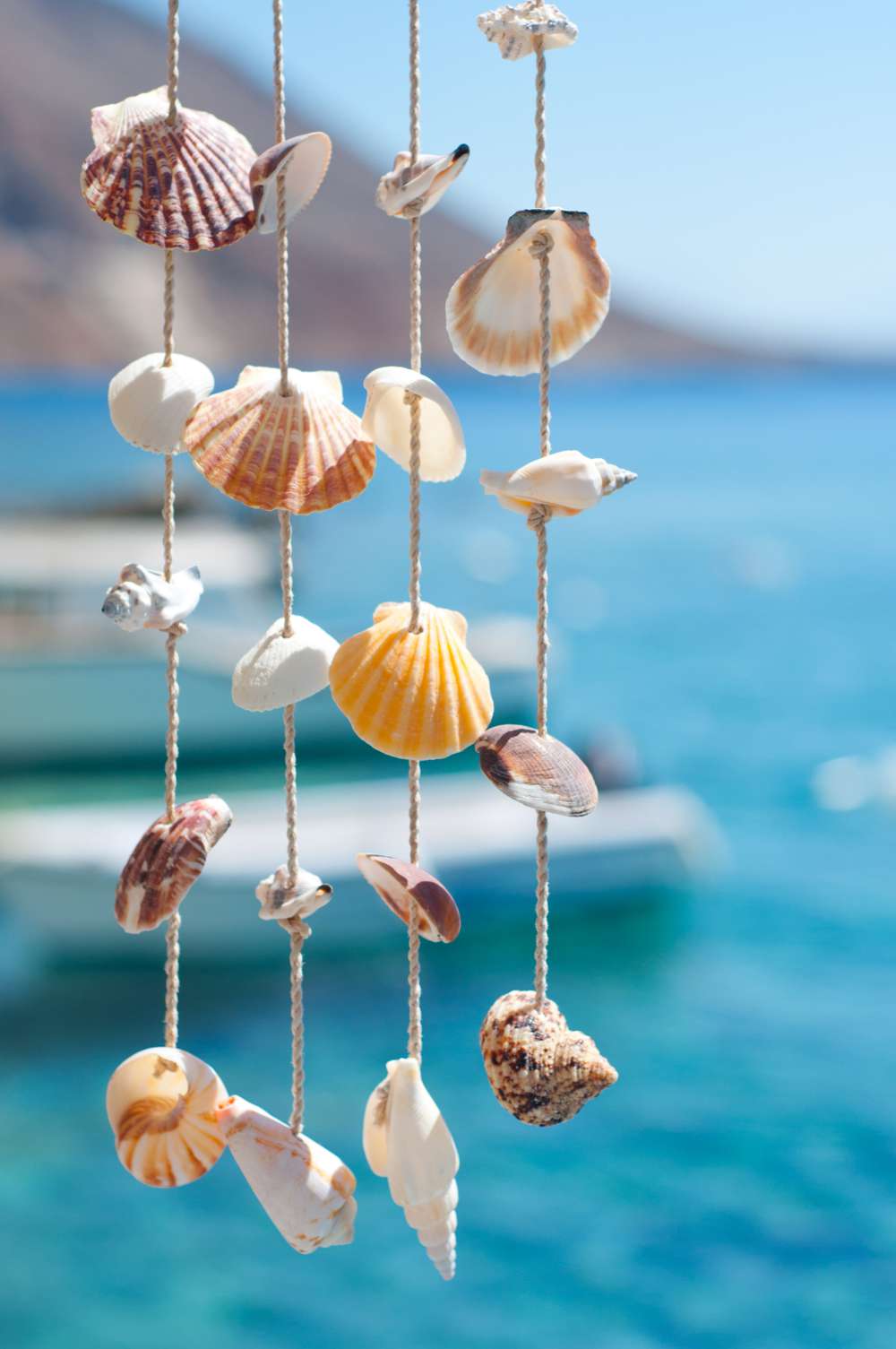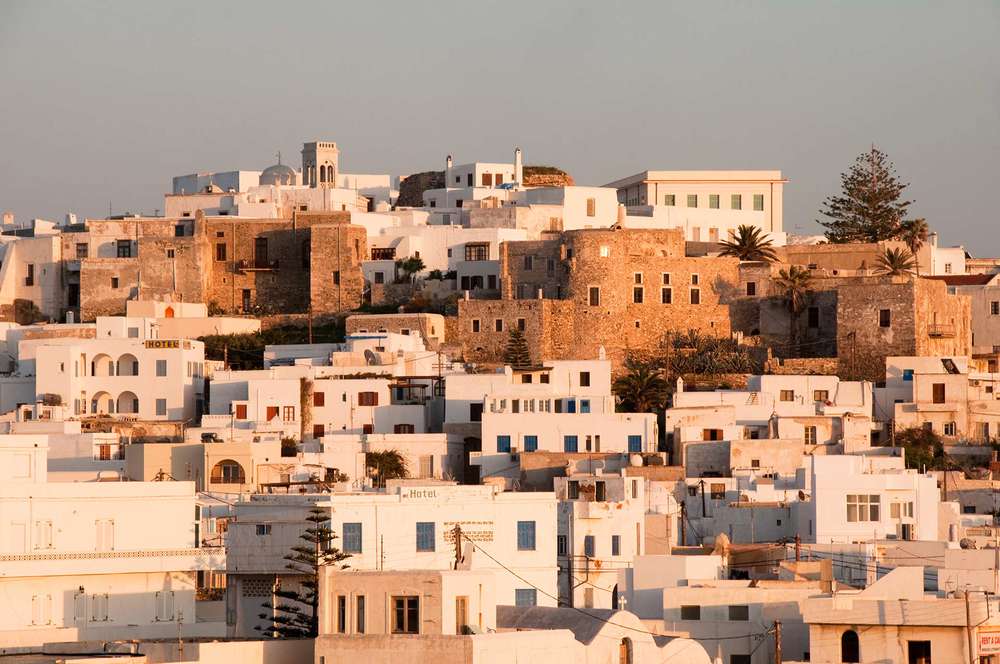 Chora, Naxos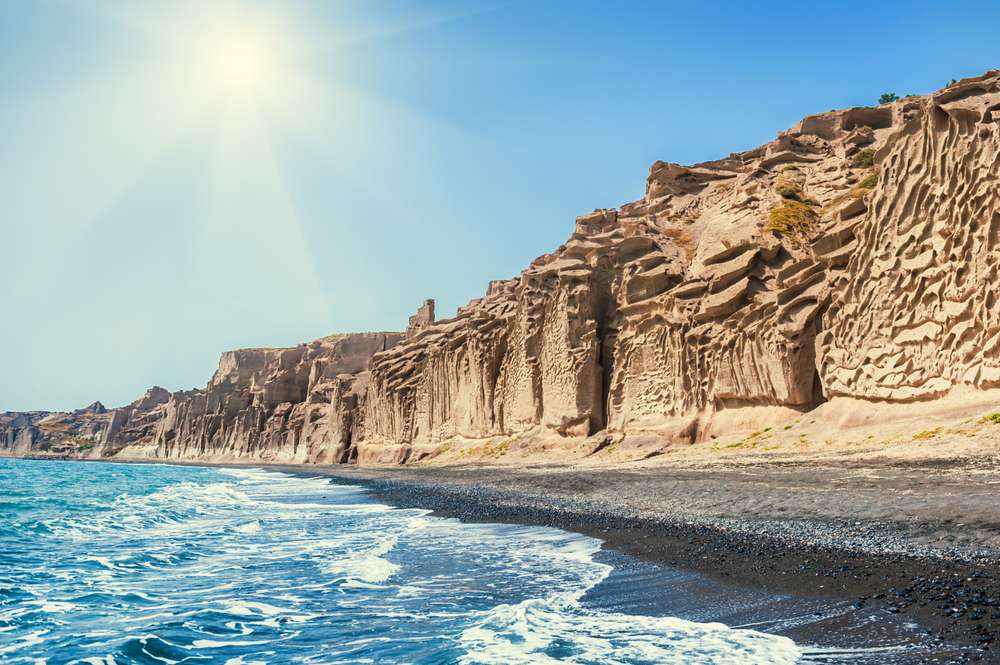 Vlychada beach, Santorini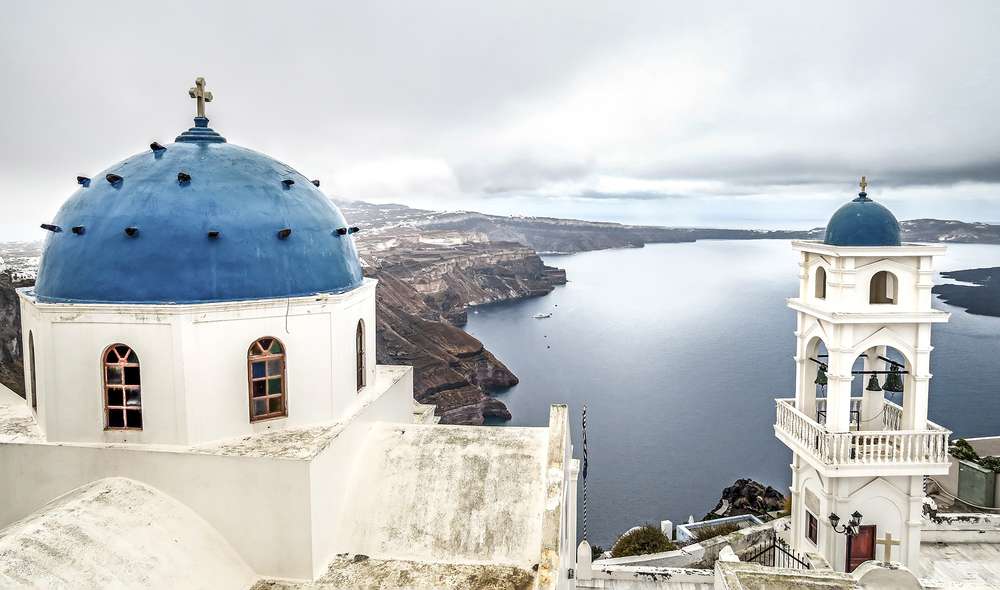 Santorini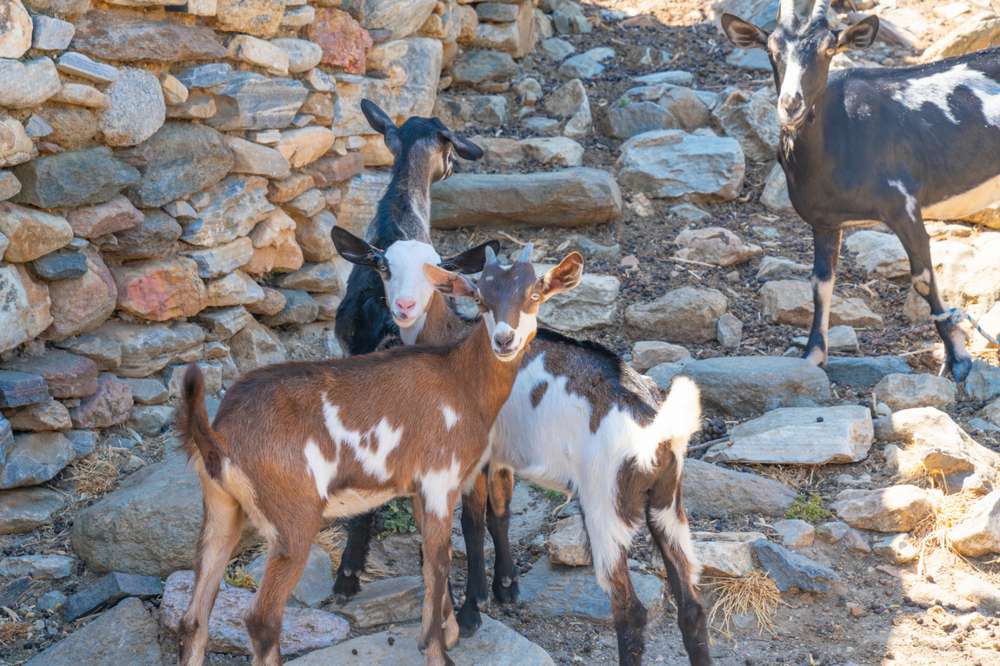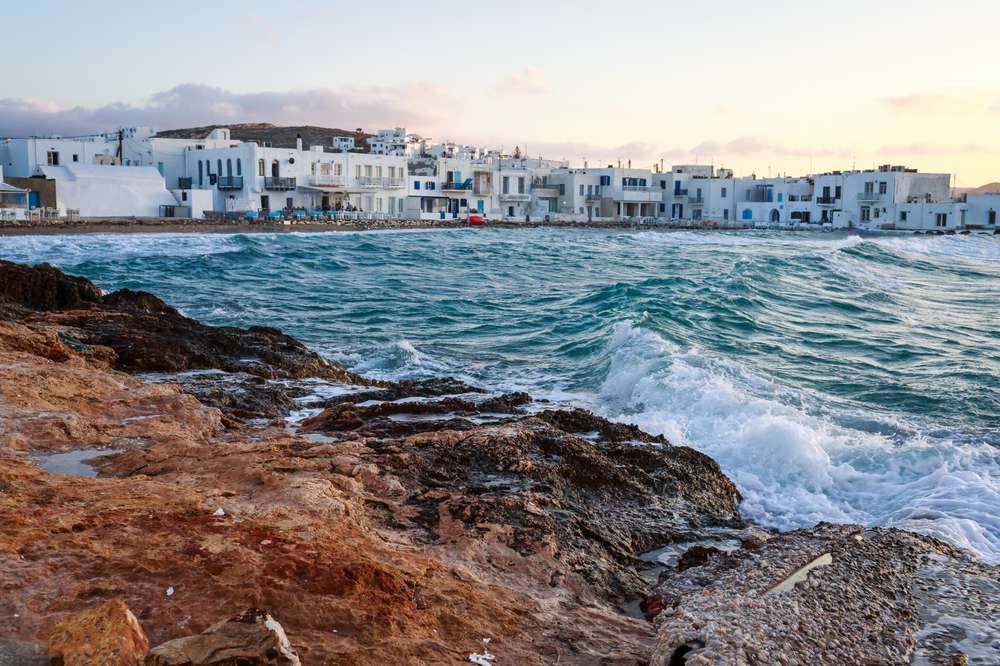 Naoussa, Paros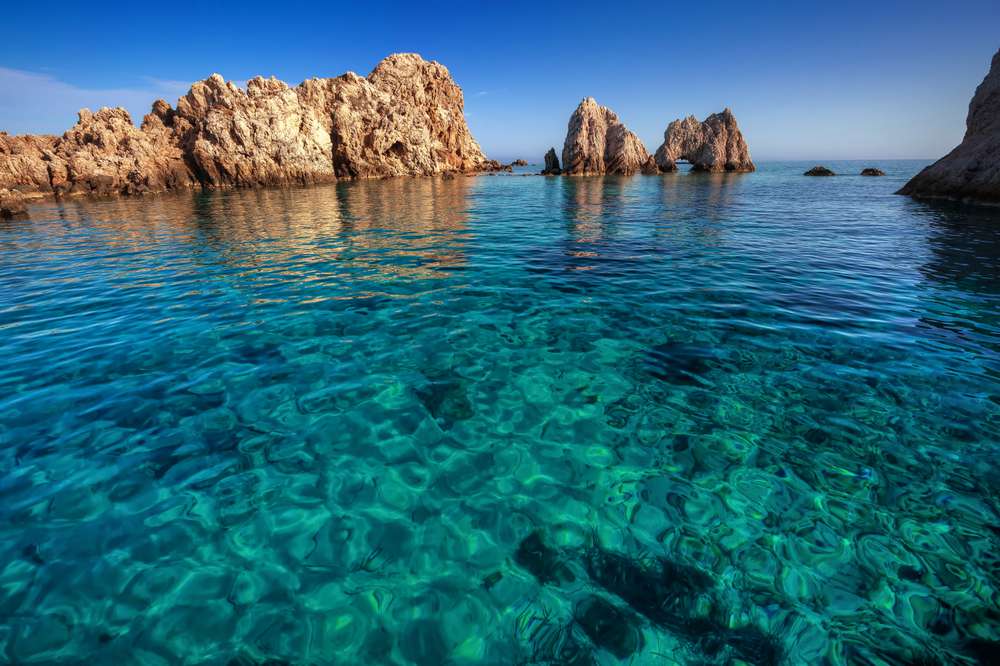 Antiparos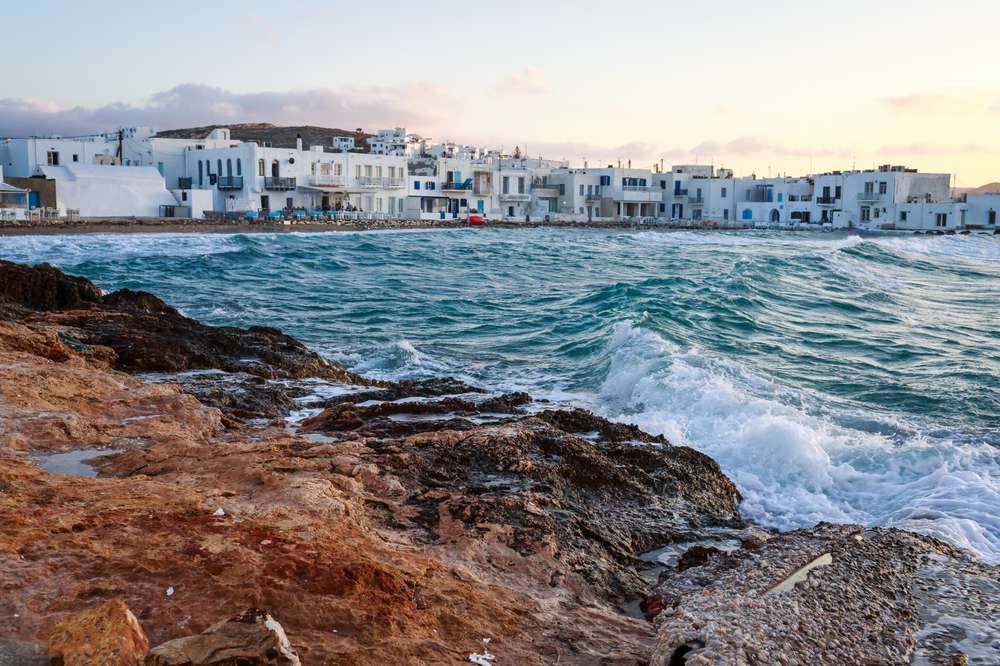 Naoussa, Paros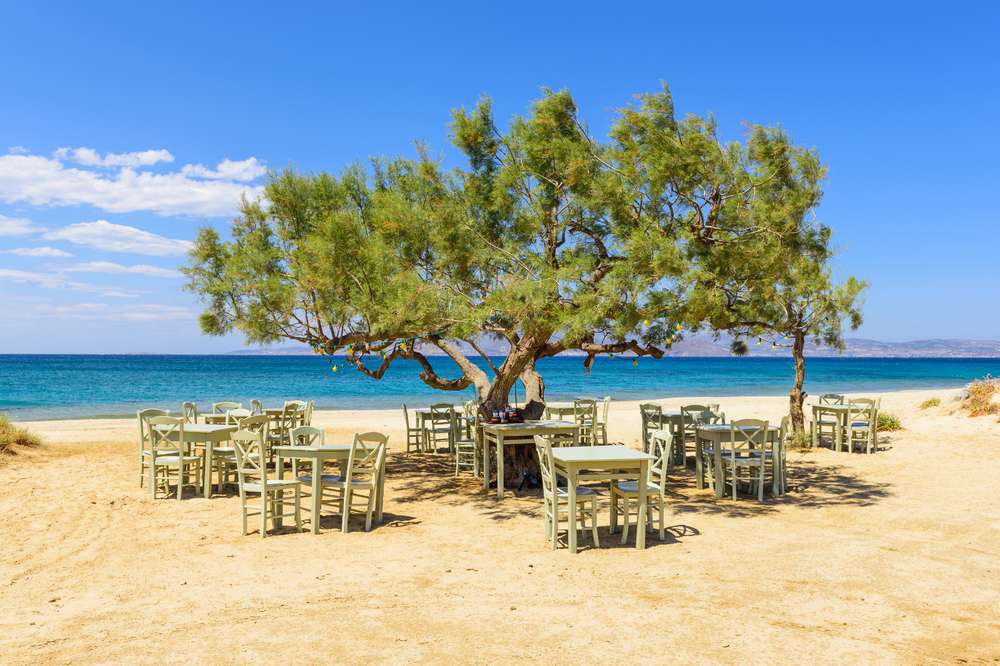 Plaka beach, Naxos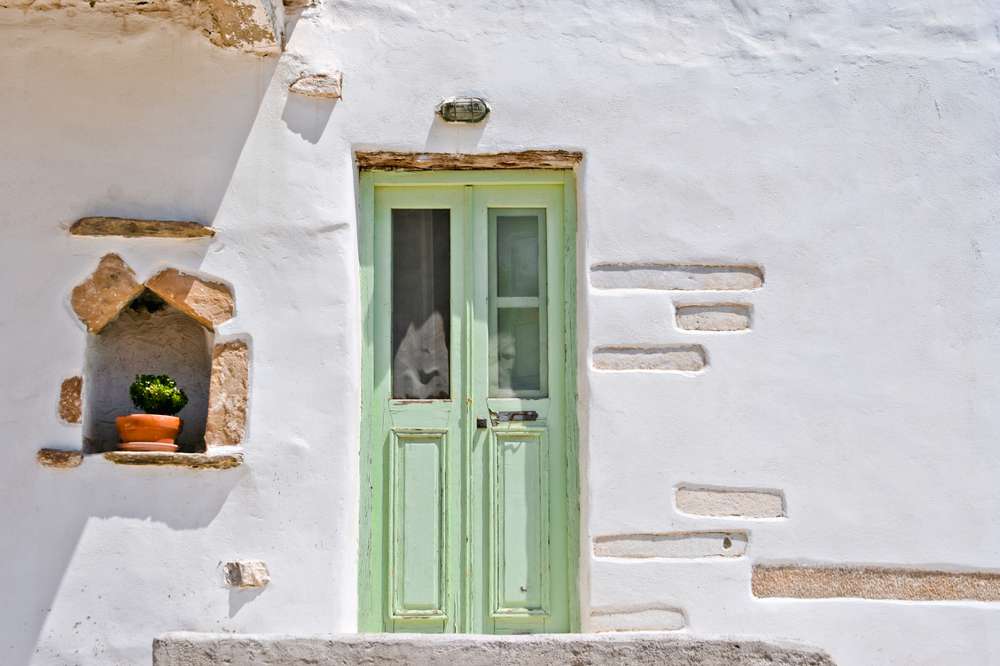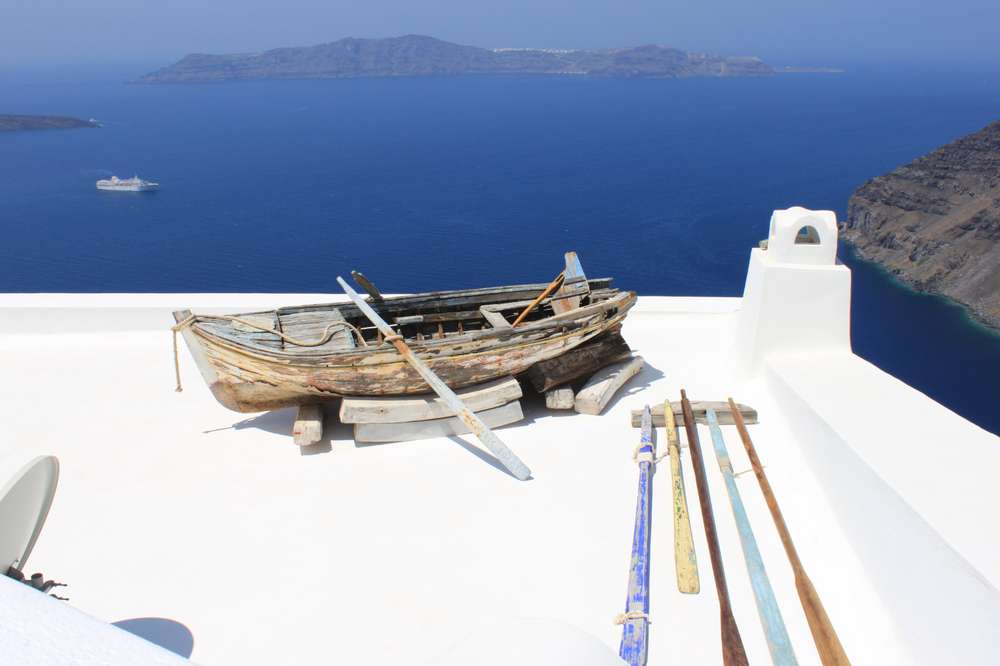 Santorini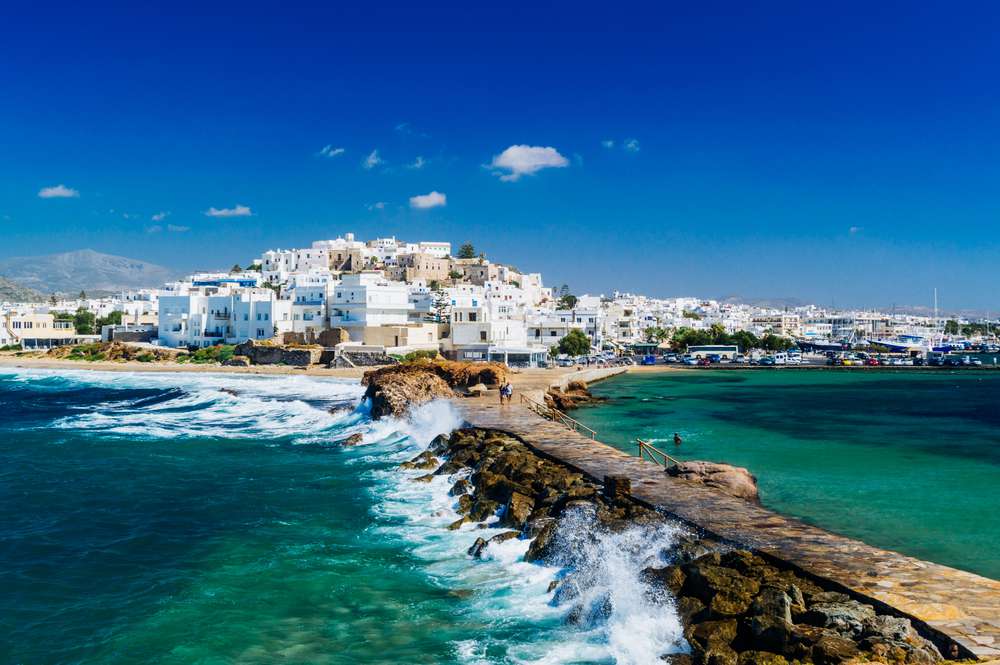 Naxos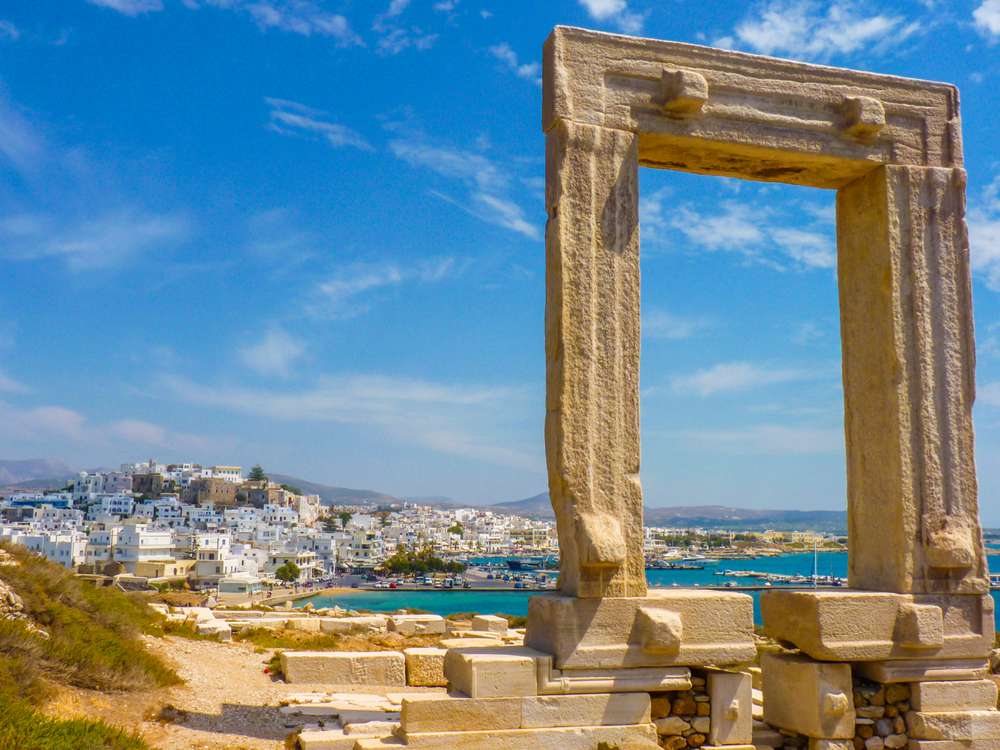 Portara, Naxos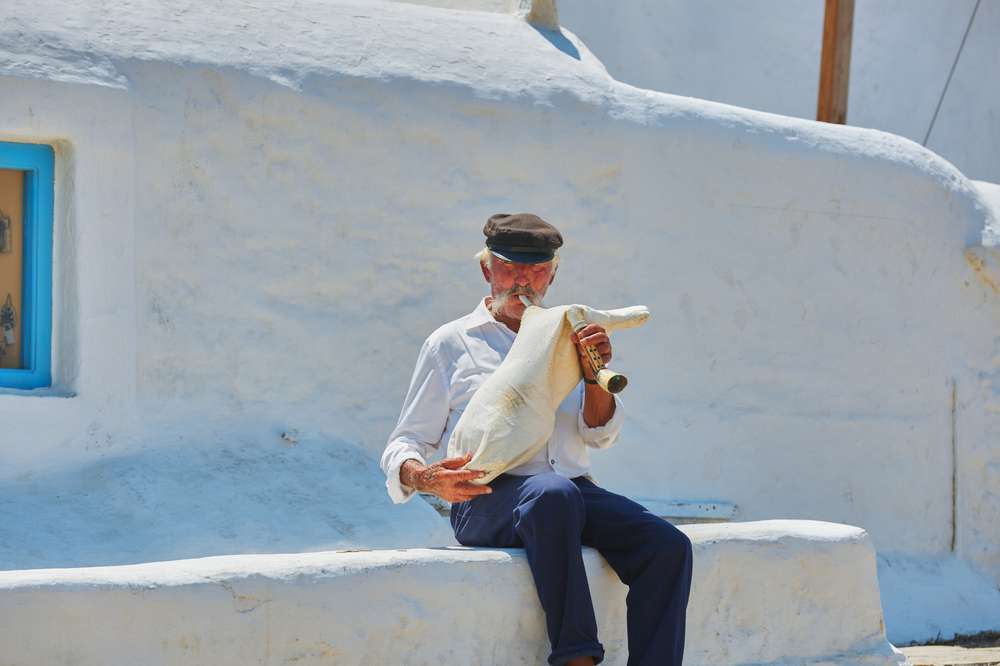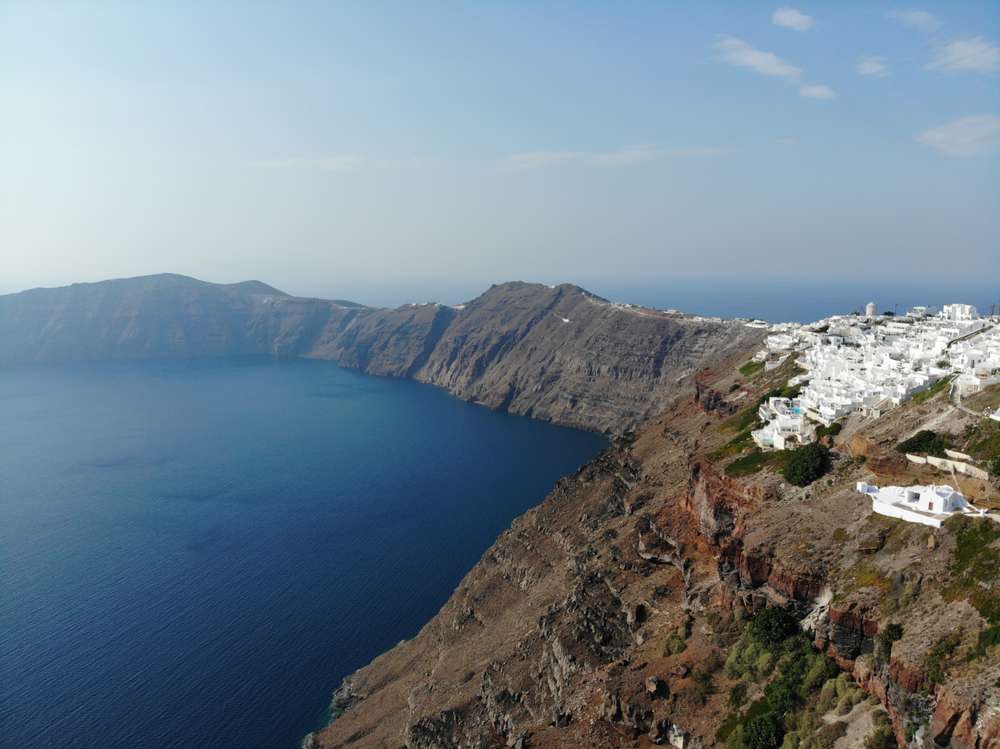 Caldera, Santorini
What's included?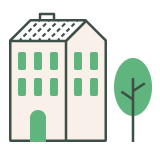 Accommodation
Nine accommodations at boutique hotels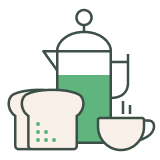 Breakfast
Nine traditional Greek breakfasts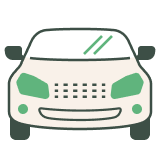 Car
Rental of category D car for 10 full days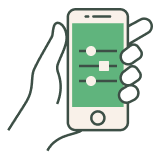 Trip App
With tips for local activities, restaurants, places to visit, audio storytelling, support.
Itinerary
Our itinerary includes all must-visit locations, but through our app you can customize it with points of interest & activities, based on your personal interests.
Day 1

The hills of northern Paros | Touch the sky

We'll start from Paros and climb into the hills to experience remarkable mountain villages built like fortresses to keep their inhabitants safe from pirates. For centuries, the economy of Paros was built on the extraction of the island's world-class marble and carving it into remarkable sculptures for the rich and powerful of the day. We'll see the mines where the famous Parian marble was extracted and the villages where talented sculptors lived and worked, right up until the 20th century. Finally, we'll end in the fishing port of Naousa, with a sense of how many civilisations and empires have fought for control of the Paros and the rest of the Cyclades.

Overnight in Paros.

Day 2

Antiparos I Into the unknown

We'll take a short voyage to Antiparos, Paros' little sister island, to explore its wild beaches, incredible geographic formations and mysterious ancient sites. On the uninhabited island of Despotiko, we'll see how the Aegean has been a highly connected network which has traded goods, artwork and ideas for millennia. 

Overnight in Paros.

Day 3

Southern Paros I A battle for domination

We'll start in Marpissa, one of Paros' most picturesque villages, before sweeping around the south of the island, passing some incredible beaches, before finishing in Parikia, the cosmopolitan capital of Paros. We'll see how Christianity displaced the gods of the ancient Greeks and visit the fortress from where the Venetians made their heroic last stand against the Ottoman invaders, who would dominate the Cyclades until Greece won its independence in the 19th century.

Overnight in Paros.

Day 4

Paros to Naxos | The divine gateway

This is a transit day. We'll sail across the Paros-Naxos strait and see the mysterious Portara gateway at the harbor mouth and the Venetian fortress which looks down over the Chora of Naxos. The fortress was once the seat from which the Venetians dominated Naxos and their Cycladic empire but today its winding and lively streets are a great introduction to the many layers of history that make Naxos such a fascinating island.

Overnight in Naxos.

Day 5

Central Naxos mountain villages | An unfinished symphony

We'll climb into the prosperous and picturesque mountain villages of Naxos, which have a totally different feel to the coast. At an ancient quarry, we'll learn how mysteriously unfinished giant statues provide a key to understanding how ancient sculptors worked. The Naxians became masters of using marble for architecture and sculpture – and used their marble prowess to project their power around the region.

Overnight in Naxos.

Day 6

The northern coast of Naxos | Fertility abounds!

We'll start at the ancient Temple of Demeter, where the ancient Greeks prayed for bountiful harvests and in gratitude for the fertility of the land. Then we'll drive on a scenic road trip around Naxos' northern coast and learn about other ways of celebrating the fertility of the land beneath our feet: through mining for lucrative emery, the cultivation of wine and through worshiping the Dionysus; the god of fruitfulness, vegetation, wine and ecstasy.

Overnight in Naxos.

Day 7

Naxos to Santorini | Baptism of fire

Today we'll leave Naxos and make a spectacular entrance into Santorini. As the ferry makes its way out of Naxos harbour, grab one last glimpse of the majestic Portara and ready yourself for an even more incredible gateway: the ring of volcanic rock poking out of the ocean that is Santorini. We'll sail right into the water-filled caldera, a cauldron-like stone hollow, from which jets of hot gas and pumice once billowed up to 36km high into the sky during the Great Eruption in the 16th century BC.

Overnight in Santorini.

Day 8

Santorini | Rising from the ashes

The Great Eruption of the Santorini volcano in around 1500 BC changed the island forever and brought all human life here to an end. Today, we'll explore the south of the island and go searching for the secrets of ancient Akrotiri under layers upon layers of volcanic ash. We'll see how subsequent inhabitants of Santorini attempted to rebuild after the eruption, making use of the unique properties of volcanic soil to grow Santorini's signature produce: tomatoes and wine.

Overnight in Santorini.

Day 9

Santorini | Into the inferno

We've seen how volcanic eruptions and seismic activity have reshaped Santorini and forced its people to adapt. Today, we'll set foot right in the heart of the volcano to stare this volcanic beast right in the face. We'll almost feel the magma bubbling beneath our feet on Nea Kameni, Santorini's still active volcanic core. Then we'll skirt the volcanic caldera, first on depopulated Therasia, set adrift to the west, then lively Fira, the capital of Santorini.

Overnight in Santorini.

Day 10

Santorini | Final encounter

Our final day in the Cyclades has arrived and it's time to leave these magical islands to return home. As you gaze out over the caldera for the last time or as you walk around Fira, the beating heart of modern Santorini, take time to reflect on what we've seen and what we've learned.
Highlights
All the places and things to do that are not to be missed during this trip!
Breathtaking Caldera
Explore Santorini's breathtaking volcanic caldera and visit villages off-the-beaten track, where life is all but untouched by tourism.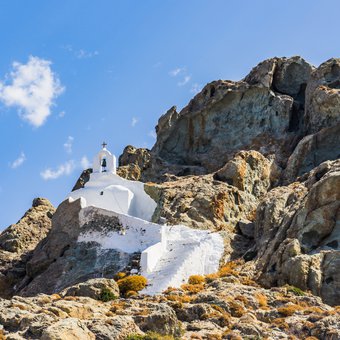 Home of Gods
Climb the highest mountain in the Cyclades as we search for the childhood home of the ancient god of gods, Zeus on Naxos.
Best beaches
Always know where your closest beach is, with an essential guide to the most remarkable coastline, across three opulent Cycladic islands.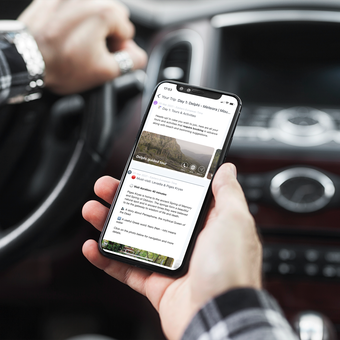 Our App
Explore at your own pace, with the ease of mind that our customized app gives you: seamless navigation,  local tips, audio storytelling
Accommodation
We have carefully selected boutique hotels and family-run guest houses in great locations, with lots of character. Here are some photos of the hotels we use in this trip (hotel selection is based on availability at the time of the booking)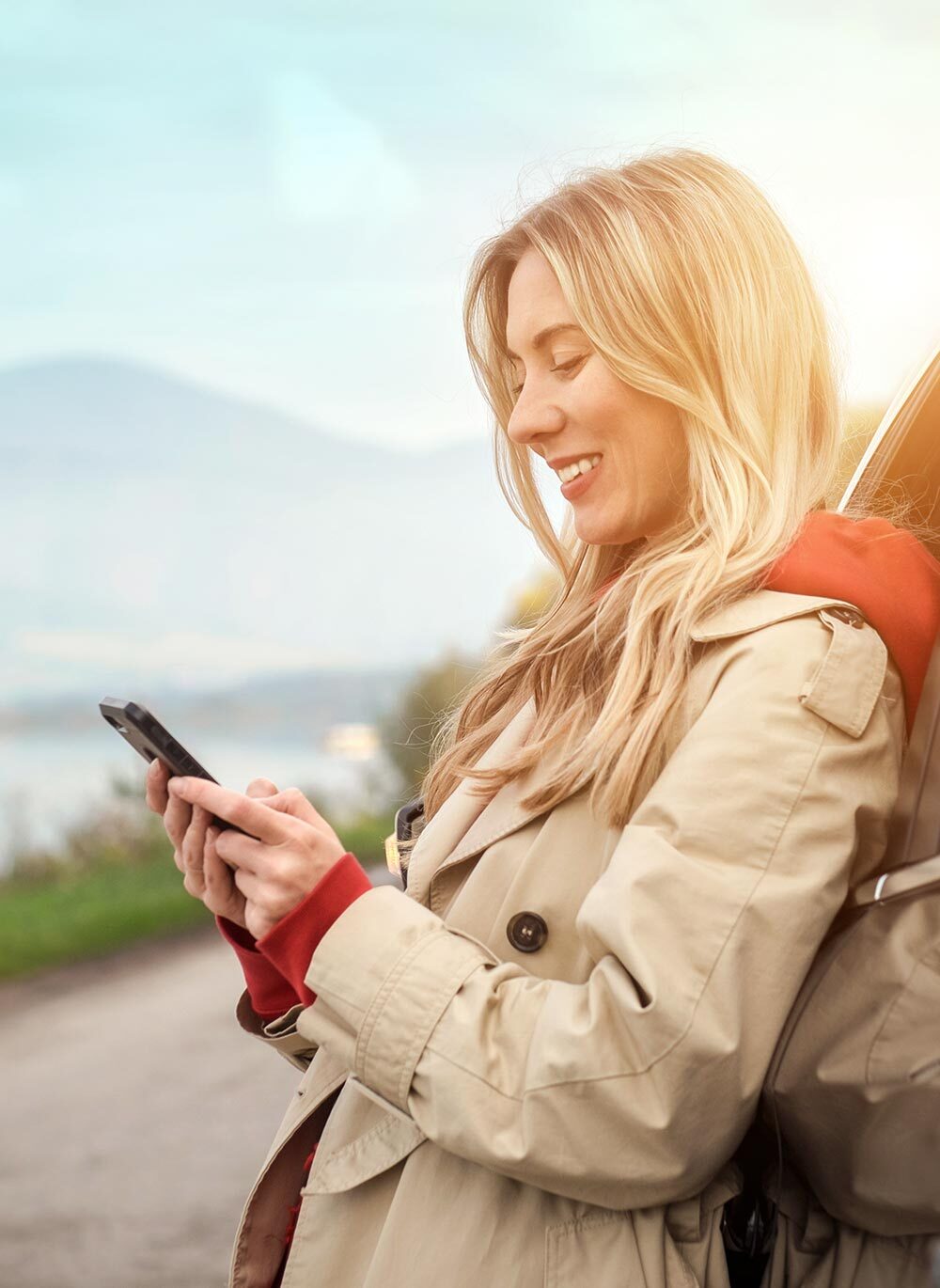 Our trip App is your personal guide!
You have the freedom to modify and adjust your itinerary according to your interests and pace, while maximizing your time.
GPS Maps
Detailed maps of your daily itinerary so you never get lost or lose time
Audio storytelling
Original stories created by our guides for you to listen on the go
Local tips
Insider tips at every location, as if you had a guide with you
Must-visit & optional stops
Itineraries based on what not miss, but also optional stops you can choose according to your interests.
Restaurants & activities
A list of our favorite restaurants and activities in each area you visit
Online & offline mode
All information in our App works both with or without internet
"Our trip was absolutely fantastic. We were very impressed!"
"We loved having the car, hotel and itinerary pre-arranged, and the app provided all the tips, history and restaurant suggestions we needed."
"All of the accommodations were incredible with super friendly hosts and staff where I felt very comfortable and welcomed."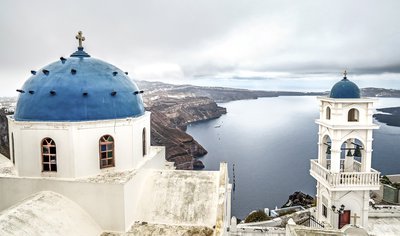 This road trip
Fire, Sea and Stone: The very best of the Cycladic Islands
OR
call us
+30 21 10 12 65 44
why us
Back to the Routes is a personal journey, or better, a collection of personal journeys in the land of Greece. It is the collection of our childhood journeys that we started with our parents, who taught us to love and appreciate simple things in life and that we later continued ourselves.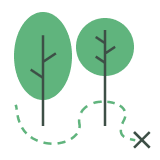 off the beaten path
Discover Greece's true history, culture and nature with stories, tips & recommendations.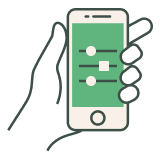 Customization on the go
Use our app to customize your itinerary on the go, with suggested points of interest, activities & restaurants.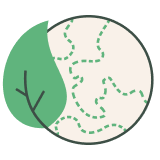 Sustainable Travel
Explore responsibly with our carbon-neutral trips, options to visit lesser tourist destinations and family-run accommodations.
Read more